Karine Staehle's ex Josh Seiter spreads dating rumors about him and 90 Day Fiancé star Rose, who recently split with her boyfriend Greg.
Josh Seiter, who was recently linked to 90 Day Fiancé cast members Karine Staehle and Yolanda Leak, might be trying to date Rose Vega, Big Ed Brown's ex-girlfriend. Rose, from The Philippines, is a single mom to son Prince who first appeared in 90 Day Fiancé: Before the 90 Days season 4. Rose broke up with Big Ed within weeks of meeting him in person and has since stayed away from reality TV. While Big Ed moved on and got engaged to Liz Woods, Rose found love in Australia with a man named Greg.
However, Rose has recently been dropping hints about her split with Greg after less than a year of dating. But with Rose being single again, The Bachelorette alum Josh could be her new boyfriend. The Chicago man posted a screenshot of a video call between him and Rose on his Instagram Stories. 90 Day Fiancé star Rose seemed really happy in her no-makeup look as she spoke to Josh, who had a wide grin on his face. He added a heart and a smile emoji on the screenshot, and also gave InTouch an interview saying he's "getting to know" Rose. "I think she's a beautiful soul," the 35-year-old Josh exclaimed. "I'm excited to see where it goes," he added.
Related: 90 Day Fiancé: Times When Rose Vega Made Fans Cheer On & Off The Show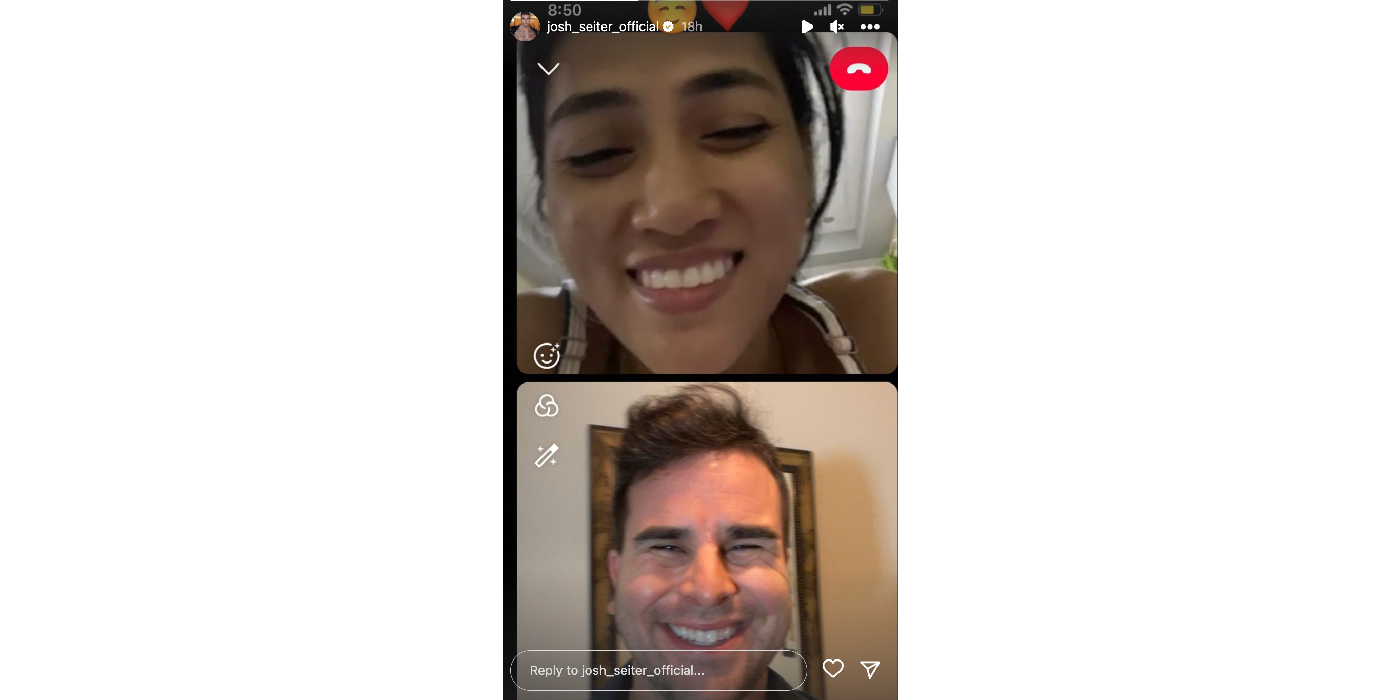 90 Day Fiancé Star Rose Has Shocking Response To Josh's Claims
Meanwhile, Rose herself had something to say about the dating rumors that Josh has successfully started. Rose commented on InTouch's Instagram post about the same article regarding their supposed relationship. Rose wrote, "What is this," on the post with a couple of laughing emojis and a raised-hands emoji to express her surprise. While a 90 Day Fiancé fan replied to Rose saying, "I hope it's NOT true," Usman Umar's ex-wife Lisa Hamme told Rose that Josh is "bad news like Ed."
Rose seemingly split with Greg a month ago. But Josh, who wants to show Rose that there are good men like him out there, recently romanced Paul Staehle's ex-wife Karine on Instagram and even offered to use his law degree to fight for the custody of her sons. Josh was with Karine for a month, but things started going downhill after Josh apparently liked his ex Lizzie Kommes' Instagram post. Fans might remember that in 2020, Josh got engaged to 90 Day Fiancé star Yolanda, who was infamously in a relationship with catfish Williams in the same season as Rose.
The 51-year-old single mom from Las Vegas was apparently exchanging hundreds of texts in a day with Josh, despite their 20-year age gap. Josh even got a tattoo of Yolanda on his arm. However, Josh claimed Yolanda was two-timing him and was trying to use him to get a new 90 Day Fiancé spin-off, which led to their split. Fans find Josh's wild claims too far-fetched. Rose's odd comment, which suggests she doesn't even know what's happening, just might mean Josh is making things up to stay relevant. It will be interesting to see which 90 Day Fiancé cast member Josh tries to date next considering Rose seems to be out of the race.
More: 90 Day Fiancé: Photos That Prove Rose Vega Is Better Off Without Ed Brown
Sources: Josh Seiter/Instagram, InTouch, InTouch/Instagram