"If This Isn't Love" singer Jennifer Hudson and "Little Man" actor Marlon Wayans had a relationship that made fans think they were dating after co-starring in Aretha Franklin's biopic "Respect" in 2021.
Aretha Franklin's journey to stardom began as a child. The biopic "Respect" followed the first two decades of her life, from being a musical prodigy singing in her father's church's choir to her rise to international musical stardom.
However, her rise to stardom was not an easy path as she lost her mother when she was ten, endured an abusive marriage, and had two kids as a teenager, among other setbacks.
Marlon Wayans and Jennifer Hudson on the set of "Respect" in New York on November 8, 2019 | Source: Getty Images
Jennifer Hudson portrayed Aretha Franklin, with Marlon Wayans as Ted White, the late musician's first husband. The stars played their roles so well that fans began to think they took their relationship off the screen.
The first off-screen link of a supposed relationship was a YouTube video whose heading reported that the stars were going public with their romantic relationship.
While the singer and the actor have not addressed the rumors about their dating, their off-screen chemistry further confused fans.
Jennifer Hudson and Marlon Wayans Did Not Date but Had Chemistry during Filming
During the filming of "Respect," Hudson and Wayans developed great chemistry that also showed when they were no longer filming. They became great friends who publicly supported each other's endeavors.
When asked about their roles, the actor revealed that his co-star "kisses like she comes from heaven." While their kisses in the movie looked passionate, the actor and comedian said it was better in person.
Wayans said they developed trust in their friendship, so much so that he would always check up on her and do nice things for her. When she worked a long day, he would send her to the spa for the weekend and sign it off with his character's name.
Also, because of their magical chemistry and mutual trust, they did not choke each other out, and he looks forward to making at least three more movies with her.
In addition, the actor admired her voice, calling her the best karaoke singer ever. In an Instagram post, he showed her off while she was singing, and in his caption, he said she sang his drawers off.
On the other hand, Hudson said Wayans is now her favorite co-star. In the interview, she revealed that she had always been a fan of everything he did and never knew she would meet him and have an opportunity to work with him.
At the movie's premiere in Los Angeles, while the singer stood on the red carpet giving an interview, the actor took time to appreciate how good she looked while also commenting on her beauty to the interviewer.
There has been noticeable chemistry between them, leading fans to speculate that the actors were dating. One fan tweeted:
"Finding out Marlon Wayans and Jennifer Hudson are dating was no lie the highlight of my day bro I'm emotionally invested already 😂."
Another fan observed in a tweet that Hudson and Wayans started dating while filming the movie. One was shocked to find out, while another Twitter fan in 2022 tweeted that it was so cute even though she didn't know about the relationship.
Jennifer Hudson's Love Life
While filming "Respect," Hudson was not in any known relationship, and there has been news about her love life since she and her fiancé broke up in 2017.
She started dating actor and former professional wrestler David Otunga in 2007, and they got engaged after one year but never walked down the aisle.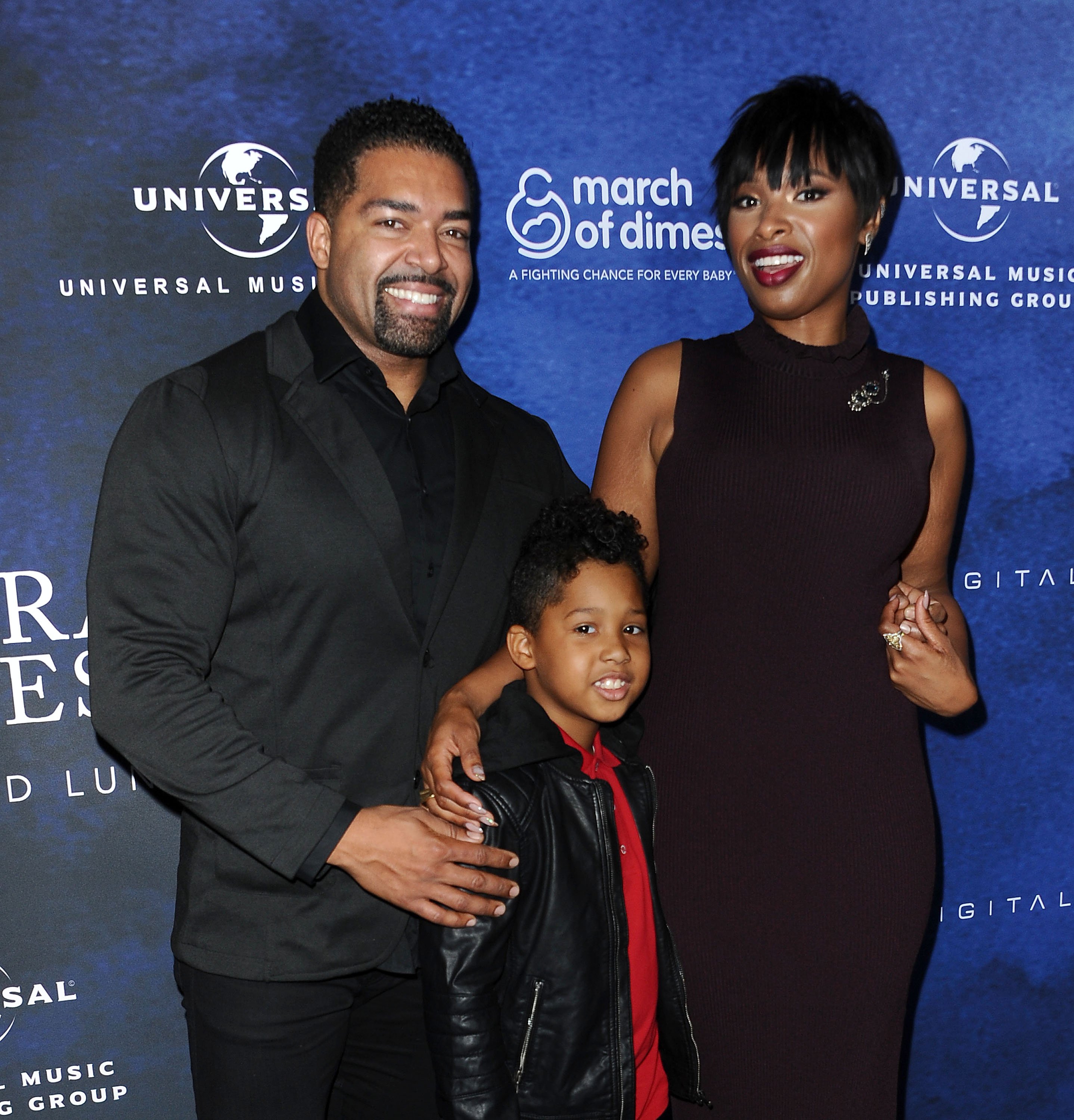 David Otunga, Jennifer Hudson, and their son David Otunga Jr. at the March of Dimes Celebration of Babies on December 9, 2016 | Source: Getty Images
Shortly after their relationship ended, she reportedly obtained a protective order against him for his behavior towards her and their son, whom they welcomed one year after their engagement.
Hudson has kept her personal life out of the spotlight and had many complications in her life. One month after she got engaged, she lost her mother, nephew, and brother at the hands of her former brother-in-law.
Who Did Marlon Wayans Date?
Marlon Wayans is not married but was in a long-term relationship with his ex-girlfriend Angela Zackery. The couple welcomed two children before breaking up in 2013.
The actor has not been in any known relationship after their breakup. However, he still loves Zackery and recently took to Instagram to tell her that he would love her for life as she will always be his family.