American gymnast Olivia Dunne (@livvy on TikTok) is quickly becoming one of TikTok's biggest stars. The 20-year-old, who competes for Louisiana State University's gymnastic team in the National Collegiate Athletic Association, has amassed over six million fans on the short video platform. But it seems many of her followers aren't just obsessed with her talent, they're also into her good looks.
Article continues below advertisement
If you look at the comments on her TikTok videos, you'll notice that she seems to have a lot of male followers pining for her attention. Many of them have been making flirty comments on her videos like, "What time was our date again?" and, "If you don't respond, we are married."
That begs the question: Is Olivia Dunne single? Keep reading to find out.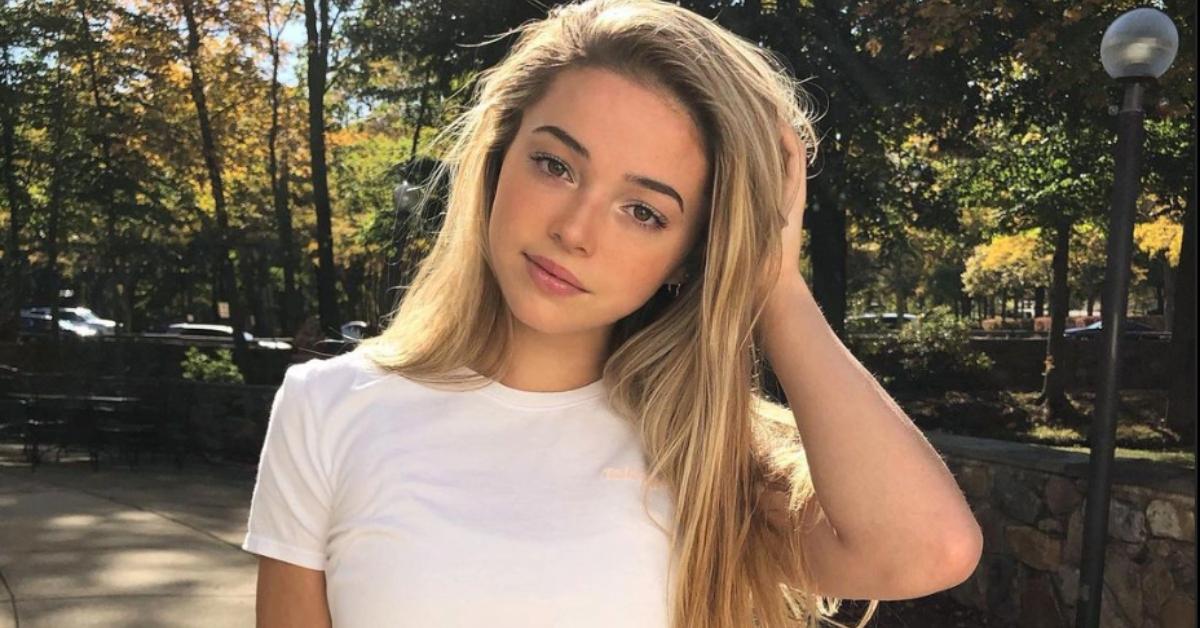 Article continues below advertisement
Is Olivia Dunn single?
Olivia Dunn's social media profiles seem devoid of photos of her and a partner, so we can assume that she is not currently dating anyone. However, she appears to have thousands of followers who would say yes to dating her in a heartbeat.
Article continues below advertisement
The LSU gymnast's popularity on TikTok may be interfering with NCAA events.
Is there such a thing as being too popular? There might be for Olivia Dunne. Her fans recently disrupted a meet — and now her team is having to upgrade its security.
Jay Clark, the head coach of LSU's gymnastics team, said there will now be added security for the team during away meets, per CNN. This comes after Olivia's fans disrupted a meet against the University of Utah in Salt Lake City on Jan. 6.
Coach Clark described the situation as "mob-like." In videos posted to TikTok from the scene, hordes of young men were waving posters written to Olivia and chanting, "We want Livvy! Give us Livvy!" as other athletes were trying to compete.
Olivia did not participate in the meet due to injury.
Article continues below advertisement
Furthermore, ESPN analyst Sam Peszek also shared a video on TikTok that showed a large number of screaming male fans waiting outside the arena for Olivia to emerge. She described the scene as "so scary and disturbing and cringey."
Article continues below advertisement
Olivia took to Twitter to address the incident that went down at the University of Utah: "I will always appreciate and love the support from you guys, but if you come to a meet, I want to ask you to please be respectful of the other gymnasts and the gymnastics community as we are just doing our job," she wrote.
Article continues below advertisement
Hopefully, Olivia's fans will take her words to heart.