The Stan Original dating series Love Triangle has been announced. And today we got our first look at the series – which you can watch above – and a look at the first 6 singles set to appear on the show.
The new reality series is a modern take on the struggle for love in the difficult and fast-paced modern dating world, and comes from the producers behind Married At First Sight.
The first two episodes will premiere on 6 October with new episodes to follow weekly, only on Stan.
The trailer reveals that it's set to be an explosive dating show.
"I need a best friend who makes me laugh and makes me horny," Ly says in the series sneak peek.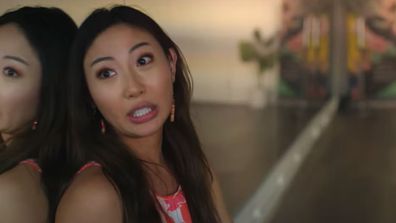 In another moment we hear the voice of one contestant say, "If I saw him on a dating app I would swipe left."
The show also features an explosive twist, which we hear being called "completely insane" in the above trailer.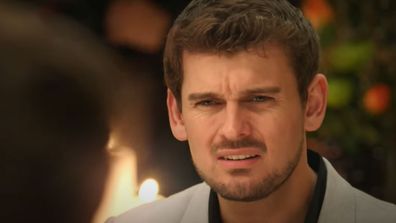 Meet the singles below:
Kyle – QLD, 30, Electrician
A down-to-earth tradie from Townsville working in his family business, Kyle was in a long-term relationship throughout his 20s while his mates partied.
Now 30 and single, the tables have turned in his social circle. Kyle's friends have mostly settled down and he feels left behind. He's also lacking confidence when it comes to dating, with the superficial nature of dating apps giving Kyle a huge fear of rejection based on his looks.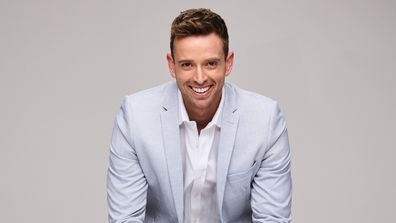 Lisa – WA, 32, Accounts Payable
Single for ten years, Lisa's last serious relationship ended when she was 23. Lisa doesn't have time to waste on people who do not share the same relationship goals as her – children and marriage.
Forthright, funny, and honest, Lisa has a love-hate relationship with modern dating. She's picky and prefers to meet in person. She also seeks a partner who shares her values and is a good communicator – and a strong sex drive is also a must!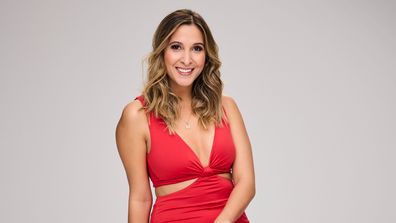 Yannick – NSW, 32, Sports Lawyer
Yannick is charming, ambitious, and confident. Born in Australia with a Sri Lankan, Portuguese and French background, 'Yan' describes himself as a 'walking Tinder', having no difficulty meeting girls, and as such is not on any dating apps.
Well-travelled and focused on his work in sports management, Yan is looking for something serious after being single for the past year. He wants to meet someone who will like him for more than his striking looks.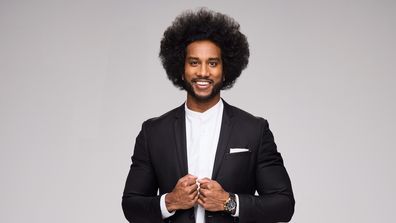 Madi – VIC, 30, Events Manager
Madi is vibrant, outgoing, and has big energy – but she's sick and tired of being the life of the party who goes home alone. Having focused on her career, Madi finds herself extremely busy with work, leaving little time for dating.
Charming and loveable, Madi knows how to make friends – but has remained unlucky in love. Still cautious after her partner of 6 years cheated on her with multiple people, Madi has her walls up and she knows it will be a struggle for her – and a new romantic partner – to bring them down.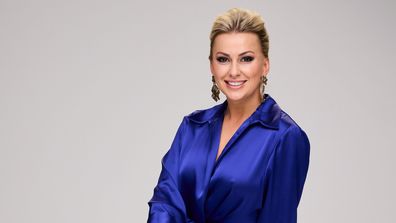 Alex – VIC, 31, Technology Specialist
With his wholesome good looks, Alex is single for the first time in ten years after his marriage broke down. Looking to find love again, Alex finds the new world of modern dating confronting.
He's a Mr Nice Guy – and Alex knows how to be in a relationship. A sensitive gentleman, he longs for a partner to again share the small things in life with. Alex wants to enjoy the courting stage; he wants to get it right and not jeopardise finding 'The One' and wants his next relationship to be his last.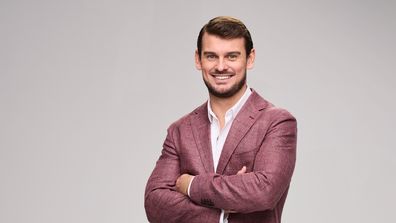 Ly – VIC, 28, Counsellor
Australian-born Vietnamese, Ly is a funny, petite, playful pocket rocket – a ray of sunshine!
The youngest of five girls, Ly finds it tough to juggle her family's traditional values with the world of modern dating she finds herself in.
Spending her days as a counsellor listening to others' relationship problems, Ly wants someone to come home to and share her days with – a partner who is also her best friend.
Having only ever dated Asian guys, Ly is open to the process of being paired with someone new – but she knows it will be a challenge to step outside of her comfort zone.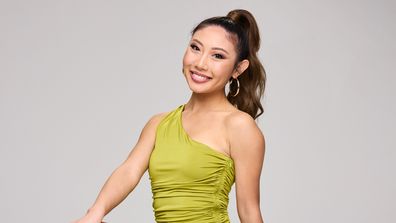 Love Triangle challenges a group of singles to relinquish their grasp on what they think their perfect partner should look like, and instead choose someone, sight unseen, based on a deeper connection.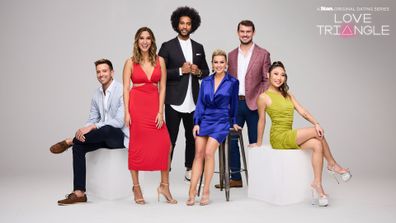 They will be able to text and call their potential matches as they get to know each other, but they, along with the audience, won't discover what the other looks like until they make their choice, and go on their first blind date.
Everything hangs on this decision – will they like what they see when they first meet? And if they don't, can they overcome a lack of attraction, to form a genuine connection.
READ MORE: Trailer for fantasy series Vampire Academy drops ahead of September premiere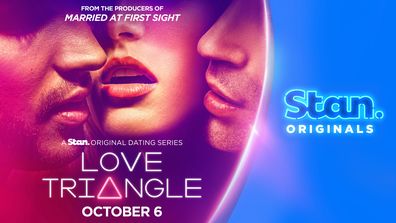 It's after these first dates that things will really fire up when the newly formed couples move in together for a highly unpredictable and explosive relationship journey filled with love, heartbreak and a mind-blowing twist that will rock the couples to their core.
The new series is from Endemol Shine Australia director of content Tara McWilliams (Married At First Sight), executive producer Keely Sonntag (MasterChef Australia, Australian Survivor) and 9Network executive producer John Walsh (Married At First Sight, The Voice).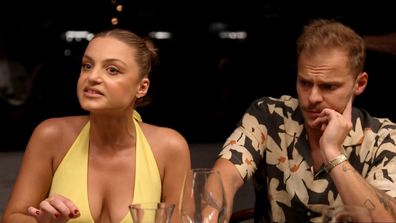 "Love Triangle represents a thrilling new step for Stan as we continue to ramp up our Stan Originals output, leveraging the proven pedigree of the 9Network and the extraordinary makers of Married at First Sight to deliver a sensational new dating format. This is going to be an unmissable reality television event," Stan chief content officer Cailah Scobie said.
READ MORE: New trailer for the Stan Original Series Bali 2002 recreates the shocking events when terror came to paradise
"We are incredibly proud to produce the addictive new relationship series, Love Triangle, for Stan. Tackling the difficulties of modern dating, the series features incredible characters on the journey to find long lasting love but with a mind-blowing mid-season twist. All we can say is, remember that a triangle has three sides!" Endemol Shine Australia Chief executive officer Peter Newman said.
The Stan Original dating series Love Triangle is produced by Endemol Shine Australia (a Banijay company) in conjunction with 9Network.
The first two episodes of the Stan Original dating series Love Triangle will premiere 6 October, only on Stan.