In the late '90s, Shiketa Gresham was a marketing major at the University of Georgia and a resident assistant at Creswell Hall. Demetrius Gresham, a management information systems major, worked behind the desk in the dorm. The young college students had no idea they'd spend the rest of their lives together.
The pair became friends while taking Geography 1101 in 1997. While at UGA, Shiketa Gresham was the advertising representative for The Red & Black. Although they grew busy with work and school over the years, they rekindled their friendship their senior year in 1999 and began dating shortly after.
The two graduated in 2000 and got married in September 2002, celebrating 20 years of marriage in 2022.
Shiketa and Demetrius Gresham were the first couple to be featured in the University of Georgia Black Alumni affinity group social media series, "Puppy Love." Launched in September 2022, the series highlights Black alumni couples on their Instagram and Facebook accounts to showcase Black alumni's college love stories.
Each post is uploaded during the featured couple's wedding anniversary month and contains photos, the story of their meet cute and a glimpse at their current life.
The "Puppy Love" series has showcased many Bulldog love stories. According to the UGA Black Alumni Instagram page, Corey Dortch popped the question to his wife-to-be, Amelia Dortch, on the steps of the UGA Chapel, and Candance and Jeff Brown got married in Athens' very own Classic Center. A romantic spot on campus, Kimberly and Sheldon Arnold met at the wall outside of Creswell Hall.
"It brought back so many memories of our UGA days from the 1990s when being featured in 'Puppy Love,'" Kimberly Arnold said in an email to The Red & Black. "We still visit campus with our family during Homecoming, year after year. We contribute to the 1961 Club. We are loyal to the G."
When they were posted on the "Puppy Love" series, people who the Greshams had not spoken to since graduation reached out. According to Shiketa Gresham, it made the momentous occasion of their 20th wedding anniversary all the more special.
"If you think about how you hear about marriages in the news, [it's] typically divorce statistics," Gresham said. "The reason that I love ['Puppy Love'] so much is because it highlights marriage. It also highlights Black marriage, which is super important because, for Black women, we have some of the lowest marriage rates of all demographics of women."
Shiketa and Demetrius Gresham came from different communities but were both first-generation college students. Since their time at UGA, more of their extended family members have also attended the university.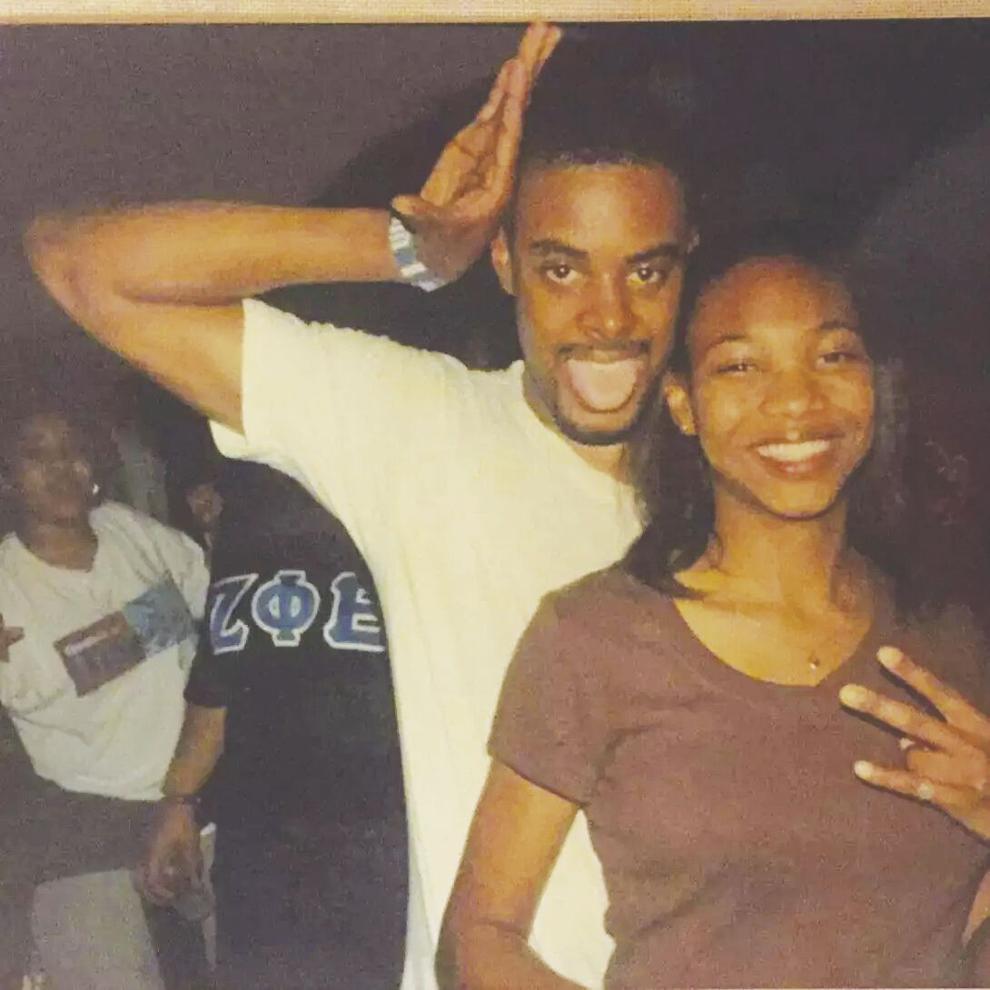 "It was really a big deal for both of us to be able to go to Georgia," Shiketa Gresham said. "So, not only did it start our love story, but it's also started a legacy."
Today, the Greshams live in San Antonio, Texas with their two children, ages 9 and 13. Shiketa Gresham is a national account manager at J.M. Smucker Company and Demetrius Gresham is a channel sales manager for Microsoft. The Greshams are happily balancing their children, work, self-care and maintaining a healthy marriage. The family also enjoys traveling when they get the chance.
The Black Alumni Leadership Council's outreach committee developed the idea for the "Puppy Love" series. Members of the committee noticed alumni posting about their wedding anniversaries on social media and hoped to share their stories as a way to build connections between UGA Black alumni and stay updated on each other's lives. From there, the series was born.
Due to the series' quick rise in popularity, couples now volunteer to be featured by filling out a form linked on the UGA Black Alumni Instagram and Facebook accounts.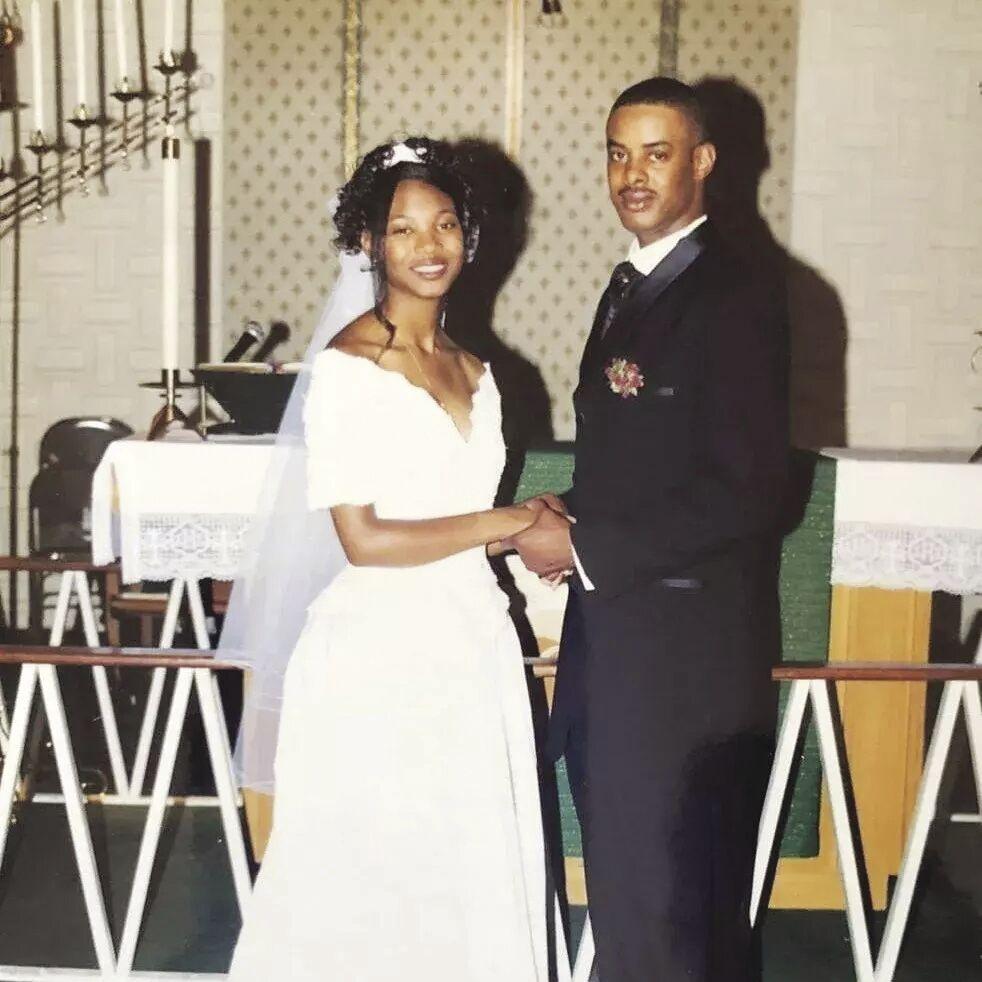 February is not only the month of Valentine's Day and an opportunity to celebrate love but is also Black History Month, an important time to recognize the past trials and triumphs of Black Americans.
"For me, Black history is more than just this month-long celebration for myself and my family," Shiketa Gresham said. "I think we've created these really rich traditions for our children that allow them to celebrate the contributions of African Americans."
Shiketa and Demetrius Gresham want to remind their kids that they are not only part of Black history, but also the future.
As the executive leadership committee of the affinity group of UGA Black Alumni, the BALC aims to keep Black alumni engaged while also supporting current students.
"The Black Alumni Leadership Council is very special to me because it helps to connect Black alumni and students to the school and with each other through shared experiences and helps to build a community," Donjanea Williams, co-chair of the BALC outreach committee, said.
The BALC engages alumni through many initiatives, including mentoring, events such as their signature Homecoming event and social media. The 1961 Club is a scholarship fund sponsored by UGA Black Alumni that raises money in a process Williams calls "friendraising," where alumni financially support the initiative.
"The Alumni Association has allowed me to stay plugged in and to feel that I'm really contributing to the next generation of leaders that matriculate through Georgia," Shiketa Gresham, who donates to the 1961 Club, said.
The "Puppy Love" series allows alumni to see what each other are doing after college. According to Williams, people tend to be more engaged when they put out stories of their peers' current lives. It appeals to people's connection to love and family.
"It also promotes positive images of our UGA Black alumni and shows the positive impact that they are making," Williams said. "Everyone likes a good love story."