Love Island UK's Paige Thorne has claimed her ex-boyfriend Adam Collard "ghosted" her after cheating rumours emerged about him during their relationship.
The paramedic, 25, split with her co-star, 26, shortly after a video surfaced of him cosying up to another woman in McDonald's after a night out. His representative denied there was anything untoward going on at the time, saying Adam was just being "friendly".
Stream every episode ever of Love Island UK and Love Island Australia for free on 9Now.
Weeks later, Adam confirmed the duo had split during a red carpet appearance – and Paige has now lifted the lid on what happened towards the end of their romance.
She told Cosmopolitan she knew the duo were over after Adam "literally ghosted" her while he was on holiday in Bali and she remained in the UK.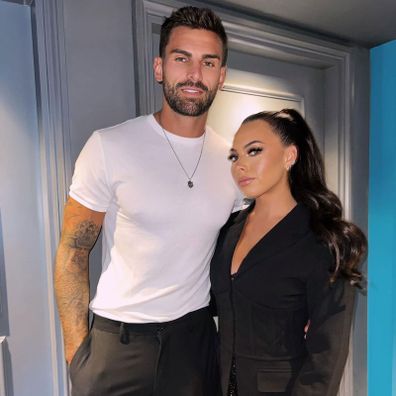 "He wasn't texting me back. He would leave me on read for the entire day. My own boyfriend literally ghosted me," she said.
"From then, I was just like, 'We're done. This is beyond a joke now'. He replied, 'I didn't want it to go this way, but at least we both know where we stand'."
The video of Adam with his arm wrapped around an unknown woman in McDonald's emerged in September.
READ MORE: Everything we know about Paige and Adam's romance
The clip gained thousands of views on TikTok, with hundreds worrying the reality star might have been "cheating" on Paige. But Adam's representative later denied the move was anything other than "friendly".
His rep also confirmed Adam "only had eyes" for Paige.

After the pair split, it was rumoured that Paige planned to reunite with Jacques O'Neill.
He famously walked out of the Love Island Villa after Paige grew close to Adam following his own antics at Casa Amor.
But Paige set the record straight on those rumours.
"It's spreading that me and Jacques are back in contact, and we're going to be 'reunited' and all this kind of thing. We've literally had one conversation on the phone. It's just friends," she told the publication.
Paige recently spoke about her split from Adam on the Saving Grace podcast in October, where she discussed the cheating scandal in-depth.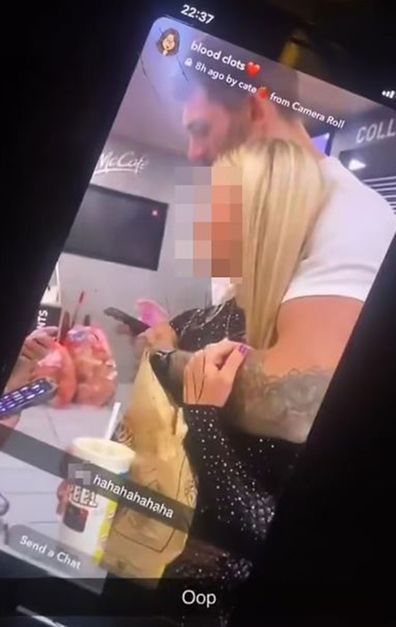 "The videos of the incident that occurred at McDonald's… did you know who that person was?" host Grace Keeling asked.
"No, not a clue," Paige replied. "They're not friends.
"Do you know what, it's not just them videos – there are other videos which other people don't know about, so there's a lot more to the story. Different people, the same night, different locations."
READ MORE: Love Island UK winners announce new TV show
She said she was fine with the initial video in McDonald's, adding: "At first I was like – nah, it's just an arm. I get everyone's a little bit flirty, but there's nothing to it. I'm in a club and a guy puts his arm around me – is it cheating? No.
"Then these other videos come out, and I'm like… oh. I can't justify this."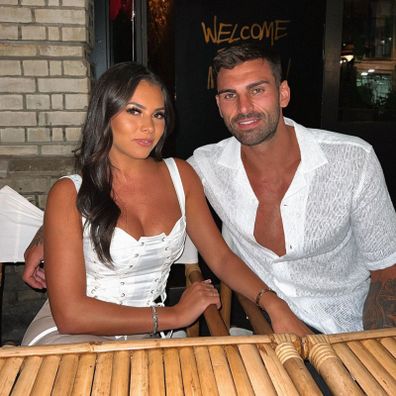 Paige added that she saw the initial video at the same time as the public.
"I tried to keep quiet on the situation as I don't want to create any more drama… is it worth my energy? No," she continued.
"We had a great time. Did deep down I always knew I was going to get done over? Did I get Collarded?
"I will never date anyone with a blue tick again."
In Pictures
A closer look at Love Island UK contestants' lavish holiday snaps
Zara's fans love her look from Spain holiday.
Stream every episode ever of Love Island UK and Love Island Australia for free on 9Now.