Megan Bull


NCIS star Vanessa Lachey dated a few famous faces before meeting her husband, Nick Lachey. Find out who the actress has been linked to in the past.

NCIS star Vanessa Lachey lives a fairytale life with her husband, Nick, and their three children – Phoenix, Brooklyn and Camden. Residing in Oahu, Hawaii, the happy couple have been married for 11 years, after tying the knot on one of Richard Branson's private islands, but before the actress – formerly known as Vanessa Minnillo – met her future hubby, what was her dating history like? We've got the details…
WATCH: Nick Lachey on whether he'd have found love with his wife Vanessa in the Love Is Blind pods
Who has Vanessa Lachey dated?
Derek Jeter
Prior to her first meeting with Nick Lachey, Vanessa dated Yankees legend, Derek Jeter. While little is known about their relationship, the pair were initially spotted together at a Knicks game in 2003. Vanessa and Derek later called it quits in 2006.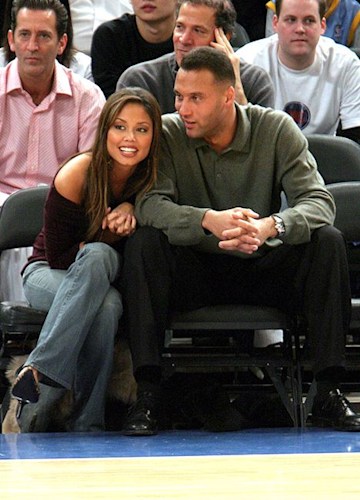 From 2003 to 2006, Vanessa Lachey dated Yankees legend, Derek Jeter
MORE: Inside NCIS star Vanessa Lachey's stunning Hawaiian home
READ: NCIS star Vanessa Lachey talks chemistry with co-star following romance teaser
Orlando Bloom
Though neither one has ever confirmed it, there have been several reports linking Vanessa Lachey to Hollywood star, Orlando Bloom, for a brief period in 2005. The two could easily have met during an episode of MTV's Total Request Live, in which Orlando was interviewed by Vanessa.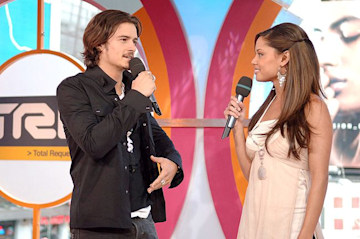 Vanessa reportedly dated Hollywood actor Orlando Bloom in 2005
Nick Lachey
While Vanessa and her future husband, Nick Lachey, had previously crossed paths on TRL, it wasn't until she starred in his 2006 music video for 'What's Left of Me' that their relationship became romantic. 
In 2017, the NCIS star told Billboard: "[The] video, which was on TRL, was the beginning of our relationship. That's what made it no longer friends and it got romantic. To the point that if you go back and look at the video when he came to premiere it, I was so nervous and so crushing [on] him that I didn't show up for work that day. I called in sick."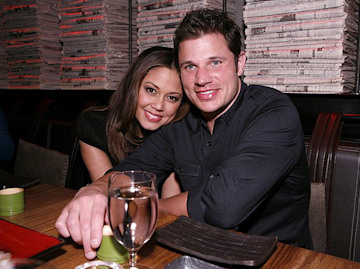 Vanessa and Nick started dating in 2006
While the couple briefly called it quits in 2009, after three years together, it didn't take long for them to reunite, with Nick telling Good Day Philadelphia: "I was single for a minute there, and then we've kind of patched things up."
After popping the question in 2010, the rest is history! Just two months later, Vanessa and Nick also revealed that they were expecting their first child together, and on 15 July 2011, they tied the knot in an intimate ceremony with 35 guests. 
The couple married in July 2011
Years later and the couple are still happily married, and parents to three children. They also co-host the Netflix reality series, Love Is Blind Together. Speaking about whether they would have gravitated towards each other on the show had they ever met, Nick told his wife:
"I would find you anywhere. I really do think we would've found each other. I think we would've gravitated to each other. That's what we did in life." 
Like this story? Sign up to our What to Watch newsletter and get the heads-up on the shows and films everyone's talking about.