The number of dating shows on-air is at an all-time high. Flick through the channels on your TV or your favourite streaming service, and you're bound to come across one almost immediately.
Couple that with the saturation of dating apps, and voila; we're officially at peak dating.
However, that doesn't necessarily mean all love seekers are having a wonderful time in today's cornucopia of connection.
The types of people we tend to see on the biggest reality shows are typically confident, cisgender and able-bodied. But if that's all we see, what does that tell us about who's most deserving of love?
Cue Better Date Than Never; a six-part docuseries about love and relationships that follows a diverse group of singles stepping out on their first date.
It's a show that celebrates difference, values uniqueness in many forms, and features people of various ages, abilities, and sexualities looking for that special someone.
Representation matters
From the creators of hit show Love on the Spectrum, Better Date Than Never takes viewers along with five Australians as they enter the dating world.
Director Cian O'Clery describes it as the antithesis of the "hot people on islands" dating shows, with a focus on love and connection rather than conflict and villains.
The show features five participants, each with their own reasons for starting their dating journey traditionally "late" — and on national TV, no less.
One of the first people we meet on the show is Olivia, a 22-year-old dancer, actor, and public speaker who has even addressed the United Nations as an advocate for people with Down syndrome.
That is plenty of experience in the public eye already for someone in their early 20s — but she has still found the show to be an eye-opening experience.
"I was nervous-excited," she told ABC News Breakfast.
"It was a little bit weird because I've never dated on camera before. And I've never dated before. It was all new. But I had a good time."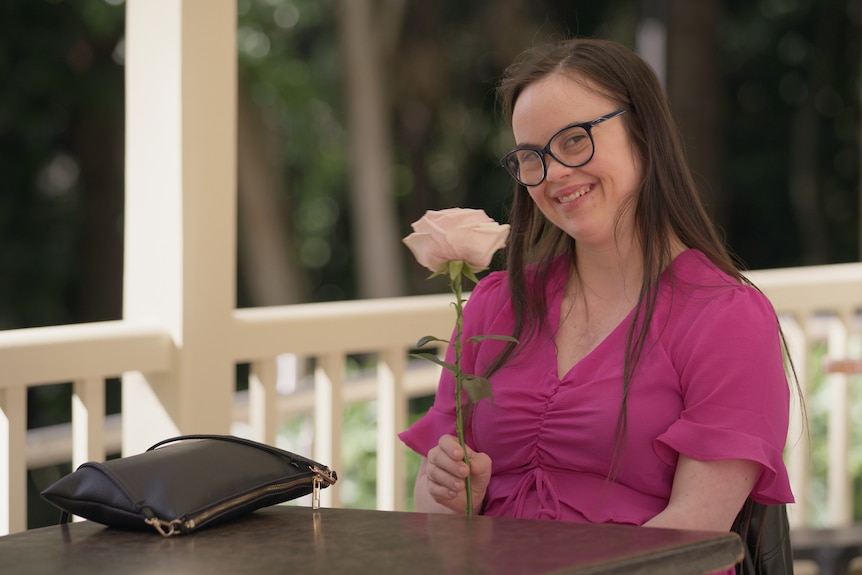 Olivia lives with her dog Dolly and mother Kerry, both of whom also feature on the program, providing moral support and a home base for Olivia to return to.
"The whole team behind the show treated her with such incredible respect," Kerry told ABC News Breakfast.
"She had a whole team of cameras on her, and microphones, and they actually made us feel really, really comfortable."
But comfort wasn't part of the plan for Charles, another one of the show's five main participants.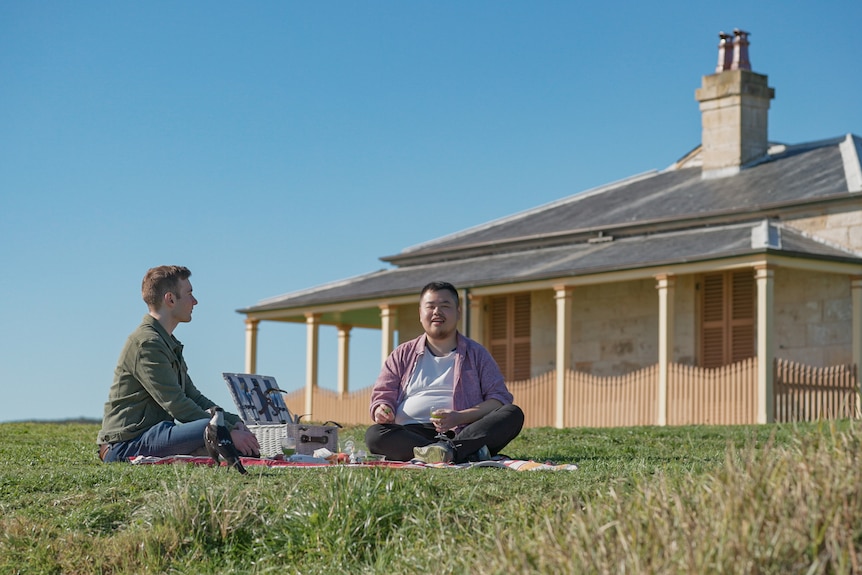 A proud gay man, he's a 27-year-old international student from China looking for love and stepping out of his shell to find it, inspired by a celebratory experience at Sydney's Mardi Gras.
"I felt so encouraged by the messages to be yourself and live your own life. I just happened to see the ad … it's just been so nice," he said.
"It's actually quite a bold move that I applied for this show. Before it started, it was really intimidating. But it turned out to be a lot better than I thought."
Charles has struggled to find a partner since coming out, disheartened by the hook-up culture of dating apps.
Before joining the show, he wasn't sure how to get started looking for a relationship, but he's glad he took the plunge and tried something wildly different.
"Something I didn't really know is that everyone's very nervous, and there's a certain amount of compassion for both of us … people are nice. That's the best thing," he said.
"Whether good or bad, I figured I'd get some experience and gain something. So, I think stepping out [of your comfort zone] is very necessary. But maybe a TV show is not for everybody."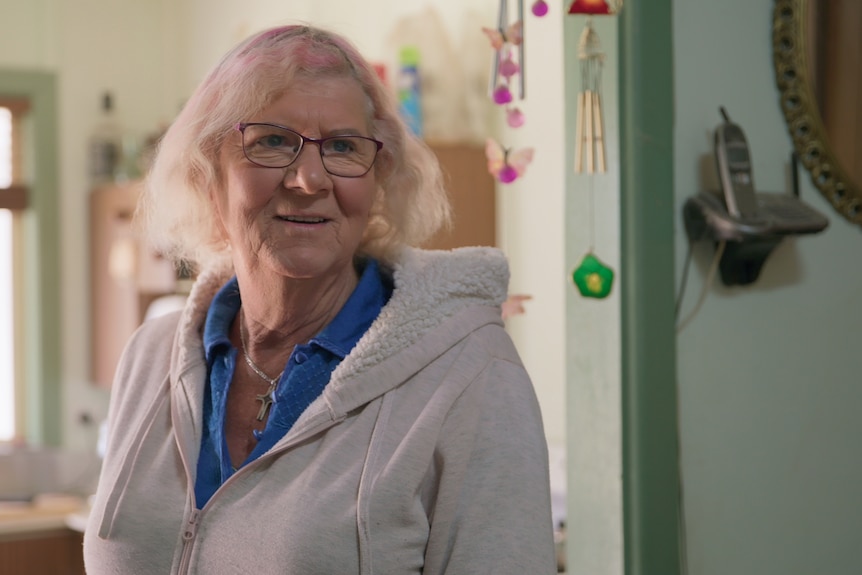 Dianne is a 68-year-old farmer from regional New South Wales. She came out as transgender in recent years, and since then she's found the search for love extremely difficult. She hasn't gone on a date since coming out.
"The primary interest [in joining the show] was to find my soulmate," she said.
"But as much as that, it was because I'm trans and I work and live in the LGBTQI+ community. I'm trying to raise awareness as well."
A key aim of the show is to portray under-represented communities, and that's something Dianne doesn't take lightly. In fact, it's something she wishes she saw when she was younger.
"For 40 years, I thought I was the only person that felt like this," she said.
"If I came out in my teens, I would've been homeless to start with, which means I wouldn't be here today … the young ones today, I'm so envious of them because there are places that you can get help. They can be beautiful at a young age and not wait until they get old like I did."
"We're so judged, and society hasn't got its head right around trans people and what it means. So, the more we can educate people, the better."
Better Date Than Never begins tonight at 8pm AEDT on ABC TV and ABC iview.