Matthew Lawrence and TLC's Chilli confirm they are dating following his divorce from Dancing With The Stars professional dancer Cheryl Burke.
Matthew Lawrence has a new love interest in his life, Chilli (whose legal name is Rozonda Thomas) from the musical group TLC, following his divorce from Dancing With The Stars professional dancer Cheryl Burke. Matthew and Cheryl first met in 2007 when Matthew's brother, Joey Lawrence, was paired with Cheryl when he competed on DWTS. The duo had a brief stint dating before parting ways in 2008. Matthew and Cheryl ultimately reunited several years later and began dating once again in February 2017. The couple got engaged less than a year later and were married in May 2019. However, Cheryl filed for divorce in February 2022 after just three years. Matthew and Chilli then sparked dating rumors in August when they were photographed on a beach in Hawaii together. Despite the public speculation, a representative for Chilli denied anything romantic was occurring between the longtime friends.
It appears a few months changed things for the once-platonic pair as Chilli recently confirmed the dating rumors. Page Six reports that Chili's representative, Christal Jordan, made a statement on the artist's behalf, revealing, "I've been with Chilli since 2005 and I've never seen her this in love. She is glowing. They are really cute together."
Christal also told the press that Chilli and Matthew's friendship evolved into a romance shortly before Thanksgiving. The new couple spent the holidays together in Atlanta, Georgia, where Chilli introduced Matthew to her family for the first time.
Related: Why Cheryl Burke Would Make A Good DWTS Judge (& Why She Wouldn't)
Matthew Lawrence & Chilli Go Instagram Official Following His Divorce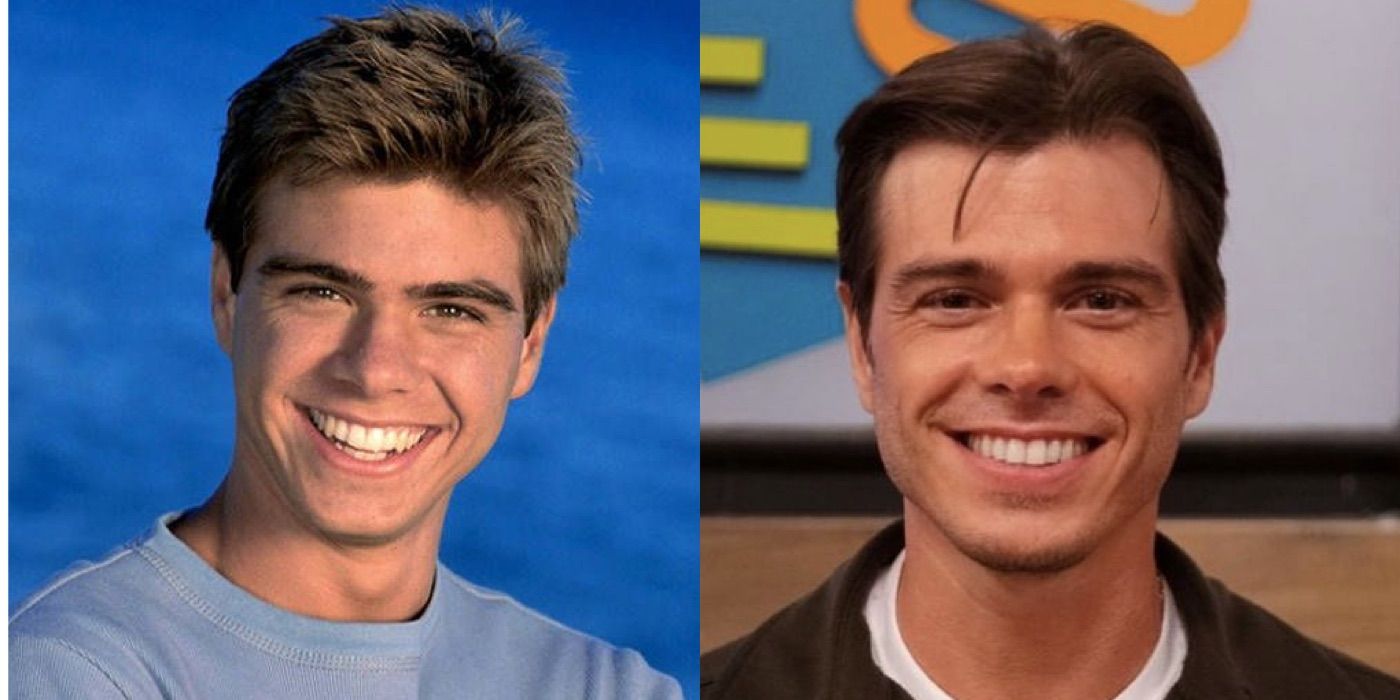 The singer and actor made their relationship Instagram official when they posted on New Year's Eve. Matthew and Chilli jointly shared a video of them wearing matching onesies while dancing to the A-ha song "Take On Me." A few days after their post, Matthew's ex-wife, Cheryl, posted a video of her own on TikTok. Cheryl's seemingly untroubled post was captioned, "Mood going into 2023 #causeimgood," and featured her fixing her hair and spraying her perfume while the David Guetta song "I'm Good" played in the background. The footage contained some pointed lyrics from the chorus, which states, "I'm good, yeah, I'm feeling alright."
Cheryl's positive sentiment is a stark contrast to a public statement she made in October 2022 when she revealed she and Matthew were fighting over the custody of their dog. At that time, a distraught Cheryl claimed Matthew was taking her "daughter" away from her. While Cheryl has not provided any updates on the custody situation, she has revealed a great deal about her dating history on her podcast, Burke in the Game. Many believe some of the vulnerable and shocking stories she has told her audience are about Matthew, even though she never revealed the ex's identity. One such anecdote detailed a time when Cheryl had been cheated on and her significant other entered a woman's contact information under his brother's name in an attempt to not raise any concern or suspicion. In the months following her divorce, and around the time Matthew was first photographed with Chilli in Hawaii, Cheryl also claimed that she found incriminating text messages as well as hidden jewelry in an ex's shoe.
Cheryl and Matthew's divorce has been far from amicable. The retired DWTS pro has left cryptic hints on her Instagram, which fans have interpreted as being directed at Matthew and his new relationship. Their divorce has only been finalized for a few months, so unresolved feelings and a response from Cheryl is only natural. Cheryl was attempting to convey a carefree attitude on TikTok amid the news her ex-husband has a new girlfriend. Despite this public display, Cheryl's podcast discussions suggest she is still working through the relationship trauma and has not healed from her marriage to Matthew and his possible indiscretions. While fans hope Cheryl is truly doing "good," as her TikTok would suggest, others see it as a thinly veiled attempt to feign indifference amid a painful time in the Dancing With The Stars professional dancer's life.
More: Why DWTS Fans Are Happy To See Cheryl Burke Retiring
Sources: Page Six, Matthew Lawrence/Instagram, Cheryl Burke/TikTok