An official trailer for Bravo's newest dating show, Love Without Borders, has been released and features American singles looking for love overseas.
Bravo dropped the first official trailer for its newest dating series Love Without Borders, which debuts at the end of November. The reality show was first revealed during BravoCon 2022, where exclusive details and a first look were given to the convention's attendees. Love Without Borders is a love experiment that will follow American singles looking for love overseas. The hopeful singles will travel to unknown destinations, where they will be paired with a pre-screened "perfect" match selected by Love Without Borders host and relationship expert Arica Angelo.
E! News shared the trailer for the international dating series Love Without Borders, which will air on Bravo, the same network that airs the Real Housewives franchise, and introduced the five Americans who will be embarking on the unprecedented journey. The preview began with a sobering statement from host Arica, who proclaimed, "Too many people miss out on love because they are stuck in a rut…They need to change what they are doing and where they are looking…Because their soulmate could be on the other side of the earth." Soundbites from San Diego contestant Gurleen Virk and Montana native Danna Richards further explained why their dating prospects in their hometowns haven't worked out. Gurleen stated, "San Diego is a hook-up culture and I suck at casual dating," while Danna added, "It's not your love life, it's cows. Welcome to Montana." Another Love Without Borders preview was also recently released, courtesy of Bravo.
Related: The Most Eligible Single Men In The 90 Day Fiancé Franchise
Love Without Borders Follows Americans Looking For Love Overseas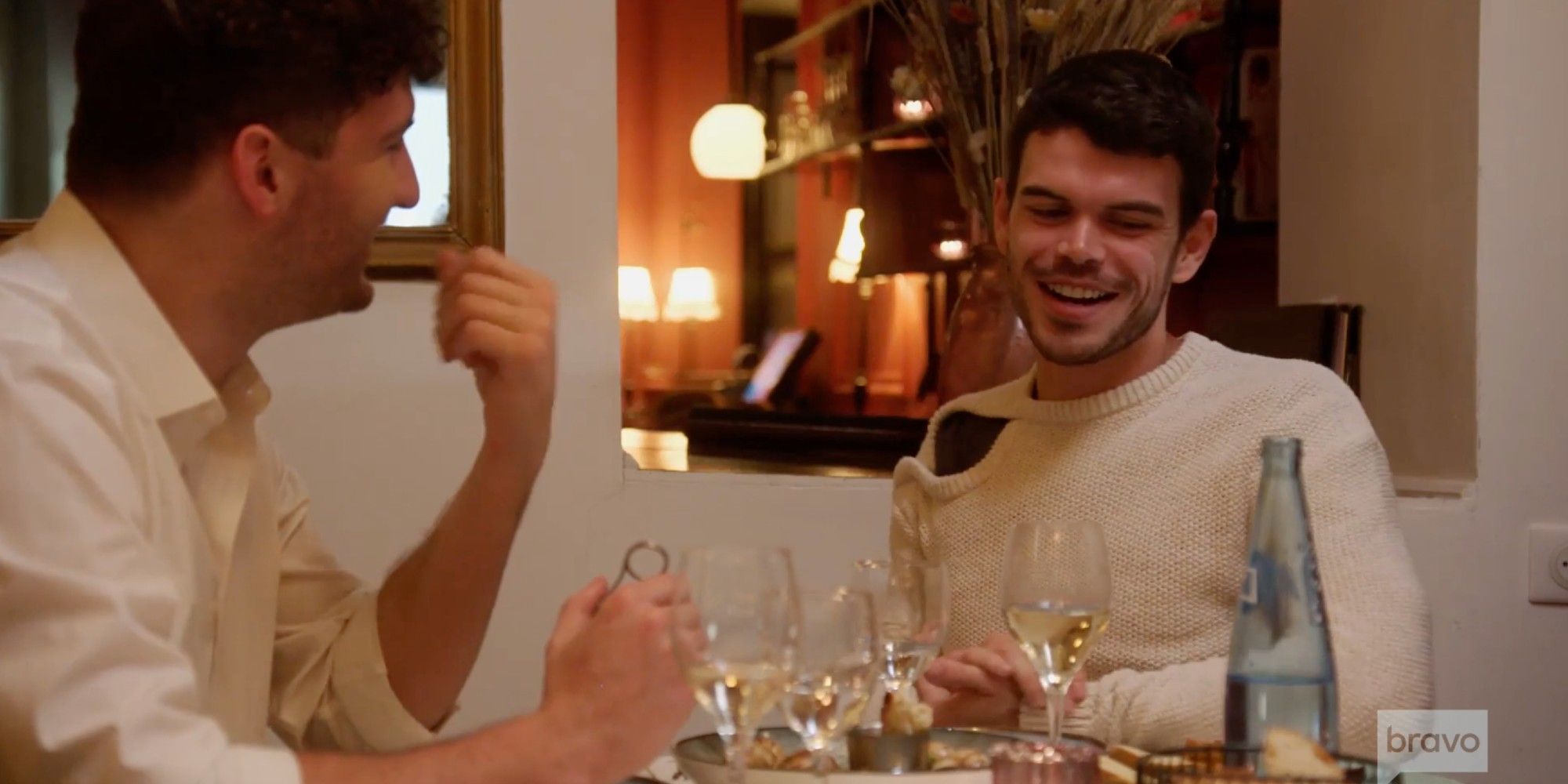 The original trailer for Love Without Borders on Bravo, which recently saw the return of Below Deck, followed Arica as she traveled to the contestants' homes to inform them that she found them a match and showcased the aftermath of the big news and the realization that they will have to leave everything they know behind during their quest for love. As the hopeful singles and their families processed this reality, Arica revealed that they "won't know where they are going or who they are moving in with." A sequence of the Americans committing cultural faux pas, embarking on misadventures, and experiencing relationship issues then ensued until Arica posed the question, "By the time their visas expire, will they commit to their new love and their new lives forever…or will they return home empty-handed?"
Love Without Borders promises to deliver romance, drama, and culture shock; these are some of the same elements that have been seen on other Bravo series like Real Housewives. The trailer was a roller coaster of highs and lows for the brave singles and leaves viewers questioning whether this bold experiment will prove successful. With other dating shows having poor success rates as of late, maybe Bravo's format will break the trend.
Love Without Borders is definitely a new concept for Bravo but is reminiscent of 90 Day Fiancé: The Other Way and follows the latest trend of popular dating series incorporating social experiment elements such as Netflix's Love Is Blind. Bravo adding this type of program to their lineup rounds out their content catalog and will surely drive traffic to the network. However, whether Love Without Borders can manage to gain as much popularity as other Bravo series like Vanderpump Rules as well as other reality dating shows remains to be seen.
Love Without Borders premieres Wednesday, November 30 at 9 p.m. EST on Bravo.
More: 90 Day Fiancé: Franchise Cast Members Who Lost The Most Weight In 2022