16 January 2023, 20:40
Shaq Muhammad has joined the Love Island cast of 2023, here's everything you need to know about him as he enters the South African villa. His job, age and Instagram all revealed…
Love Island is back and Shaq Muhammad is one of the 10 hopeful singletons taking to our screens this winter!
The iconic ITV2 dating series has found a new home in Cape Town, South Africa, with the new season airing from January 16th.
Take A Look Inside The Love Island Villa In South Africa
So who is Shaq Muhammad, how old is he and what does he do? Read on to get your Love Island fact file on the contestant, and find out what he said to us before he entered the villa…
What's Shaq Muhammad's job, how old is he and where is he from?
Love Island's Shaq is 24 years old and hails from London!
The contestant worked as an airport security guard prior to the villa, and admitted to Capital and other press in an interview that the job has helped him learn "how to handle myself in tough situations".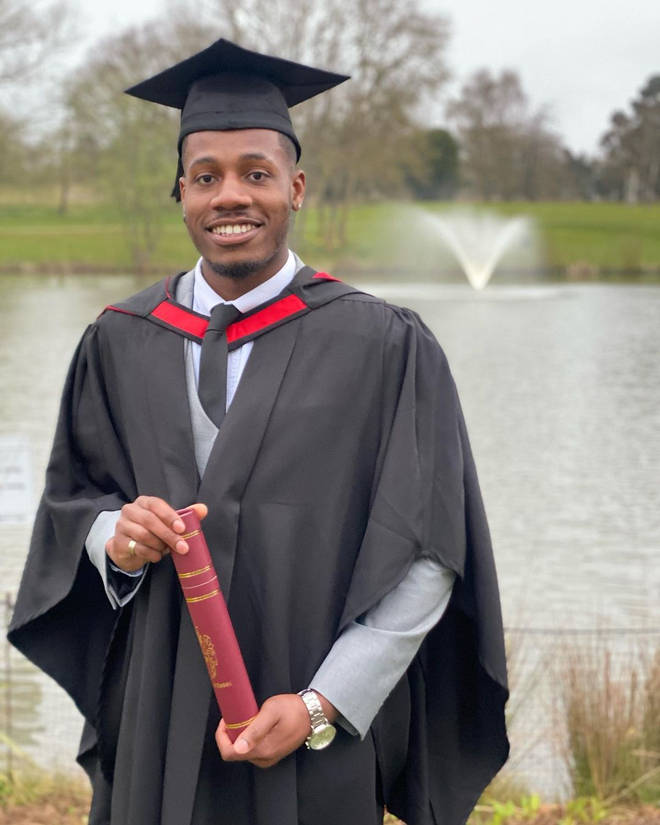 Q&A with Love Island's Shaq Muhammad
Shaq Muhammad chatted with Capital and other press in an interview after he touched down in Cape Town, here's what he said before he headed into the villa in pursuit of love!
Are you a romantic? Are you excited about the dates in the villa?
Yeah, I think that's important! Obviously, be yourself but you've got people that you wanna impress so I feel like showing my romantic side will deffo be a plus in my favour. I'm gonna have to pull out all the stops, aren't I?
Will your family be surprised by what you're like on the show?
I think my family are gonna be surprised by everything because my parents have never seen me flirt with a girl!
Would you step forward for Maya Jama if she was a contestant?
Hahaha, I mean who wouldn't? She's a beautiful woman.
Did you tell work that you were going on Love Island?
It was all pretty hush-hush, I had to keep it under wraps. I did tell my manager and she was really excited about it and she said, "Oh my god I can't believe you're gonna be on there, don't forget me!" Just my inner circle knew.
Does Shaq's Muhammad have Instagram?
Yes! You can find Shaq's profile under @shaq24s_, the reality star doesn't have tonnes of pictures on the 'Gram but we're sure when he gets out of the villa he'll have plenty to update fans with.
At the time of writing, his Instagram has nearly 5,000 followers… bit it won't stay that way for long!