16 January 2023, 20:10
Anna-May Robey is off to find fame and love on ITV2's Love Island but who is she? And where is she from? Here's everything you need to know about the 2023 ITV2 contestant.
Love Island 2023 is here and Maya Jama is jetting to the new villa in South Africa along with a whole new set of contestants looking to find The One.
And amongst our singletons is Anna-May Robey who thinks her high energy will be enough to win over any potential boyfriend.
She told ITV2: "I will bring fun, I'm always up for a laugh, if someone tells me to go and dive in the pool I will probably do it.
"I'll bring energy to the Villa, I'll get everyone up playing games! I'm also not afraid to get in someone's way; if I like someone, I'll let them know."
Love Island 2023's New Social Media Rules & What They Mean For Contestants
Ex Love Islander Hints She's Returning To 2023 Winter Series
So who is Love Island contestant Anna-May? How old is she? And what's her job? Here's all the important facts plus some interesting things you definitely need to know about her.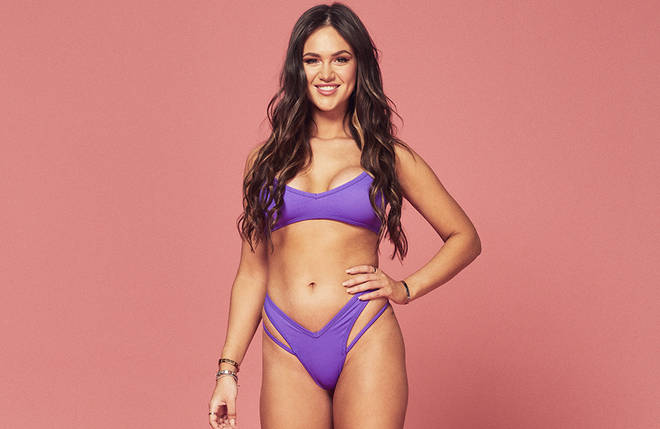 Who is Love Island's Anna-May Robey?
Age: 20
From: Swansea
Job: Payroll administrator
Instagram: @annamayrobey
As this year's youngest contestant (so far) Anna has admitted she's feeling the pressure to find a boyfriend, even from her mum!
She's described herself as "funny, energetic and spontaneous" and has already declared she's happy to step on toes if she really fancies someone.
Anna-May Robey has had some dating disasters
She may only be 20 but Anna-May has already experienced some truly bad dates.
Describing her worst date ever, she said: "I went on a date once and I never saw him again. We went for food and shared a bottle of wine. As I was speaking to him he fell asleep! I had to clink his wine glass to wake him up."
Anna-May's unusual dream date
Beaches, nice restaurants or even a day out at the zoo are all a bit too ordinary for Love Island's Anna-May who has described her dream date as going to a prison…
She told ITV2 producers: "I would take him to Alcatraz, I love stuff like that. I'd take him to San Francisco and to the world's most famous jail. I think it would be quite interesting, it would give us something to talk about!"
Love Island's Anna-May gets the 'ick' over the strangest thing
Most Love Island contestant's describe personality traits or weird behaviours as elements that completely turn them off.
For Anna-May something a little more bizarre weirds her out as she said: "I don't like people who brag or who are really materialistic.
"Another thing is watching a boy get his haircut and the barber pushing up the seat, you know the pumping thing? I used to go to the barber with my ex and I used to sit there and every time the barber would do it, I would have to look away."