If anyone deserves a happily ever after, it's Sister Wives star Christine Brown. After her painful divorce from her ex-husband Kody Brown, she is finally single and ready to mingle. Is she dating in 2023? Here's what we know about Christine's love life.
Christine Brown is single and ready to mingle
The 50-year-old Sister Wives fan-favorite is single after leaving a nearly 26-year-long plural marriage to Kody back in November 2021. But Christine's not wasting any time feeling sorry for herself. After selling everything and starting over in Utah with her 11-year-old daughter, Truely Grace Brown, she's living life on her terms.
Since her split from Kody, Christine continues to find joy in self-improvement and health. On January 26, Christine posted an Instagram Reel of herself working up a sweat in her home gym. At the end of the video, she shows off her slim figure in an all-black ensemble with tight leather pants, completing the look with red lipstick. Many Sister Wives fans thought Christine looked dressed up for a date. Is she dating again?
Is Christine Brown dating again?
On Sister Wives Season 17, Christine's ex-sister wife, Janelle Brown, asks her the million-dollar question — will she date again? "What do you do when you're 50 and healthy? You can't just be alone for the rest of your life," Janelle says.
"It's a whole new life," Christine told her. Janelle hopes her former sister wife will find love again and hopes she will approve of the guy.
Christine is interested in finding love too. She told Entertainment Tonight that she began dating "very, very, casually" back in October 2022. "I'm single now, right? So I kind of just decide what I want to do and then do it. It's been just very, very simple," she said.
As of now, Christine is enjoying her time as a single mom raising her last child and is in no hurry to get into a serious relationship. She said she keeps her dating life casual and "not romantic" because it would be too "fast" for her and her daughter. "I'm dating just for fun," she added. "Just keeping everything super light because that's just who I am right now," she said.
Who is Christine's type?
So when Christine does start getting serious about dating, who will Christine date? In the Sister Wives Season 17 reunion, Christine told the host, Sukanya Krishnan, about her celebrity crushes. Not surprisingly, Christine's type of man is nothing like her ex-husband, Kody.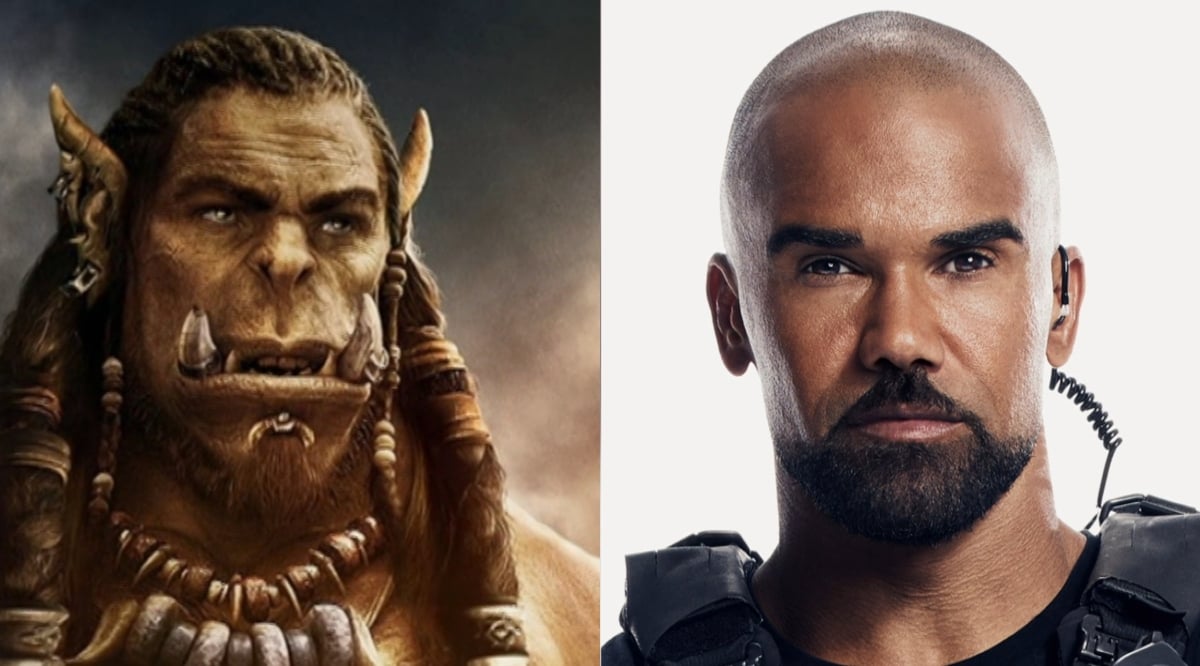 When asked about Christine's "physical type" of man, Janelle revealed Christine has a statue of this orc named Durotan from World of Warcraft in her house. "Durotan is an orc, and that's really what I'm attracted to," Christine told Sukanya. The orc was an odd choice, but her other crush, Shemar Moore, makes more sense.
Beyond looks, Christine is seeking a monogamous relationship with a man. Apart from "kindness," she is looking for someone who can fill the needs Kody couldn't. "Someone who's attracted to me would be a really great thing. I'm just saying," she teased. Christine is referring to the super uncomfortable conversation during their divorce in which Kody confessed that he was never attracted to her.
Meanwhile, Kody said in Sister Wives One-on-One reunion that Christine will have a hard time dating because men will find her "too risky" to date since she left a "good man." Sister Wives fans hope Christine will prove him wrong and bring home a handsome Shemar Moore look-alike that gets Janelle's stamp of approval.