Julia Haart has opened up to Newsweek about her romantic life following her split from estranged husband Silvio Scaglia.
The star, 51, is back on screens with the second season of her Netflix show My Unorthodox Life, which also stars various members of her family and close circle of friends (including a cameo from former The Real Housewives of New York City star Jill Zarin.)
The series, which began in July 2021, follows Haart as she navigates life as a mom and businesswoman after leaving her former ultra-Orthodox Jewish community in Monsey, New York.
In the second season, the majority of the episodes focus on Haart and Scaglia's split and the drama that ensues, and shows how Haart manages to carry on with all her various responsibilities in the face of a devastating situation.
After the initial shock of her break-up from Scaglia, 64, wears off, Haart, who was removed from her position as CEO of modeling agency Elite World Group by her former partner in February 2022, is seen contemplating dating again.
In one of the episodes, fans watch as Haart meets with a matchmaker to try to help her find a potential suitor, while daughter Batsheva helps her to take photos for her dating profile.
Speaking about her experience of dating again, Haart, who was first married to Yosef Hendler, told Newsweek that "it's been very empowering, funnily enough."
Haart added that "swiping" on dating apps was something she had never experienced before and that it was adjustment to "say no" to those she wasn't interested in.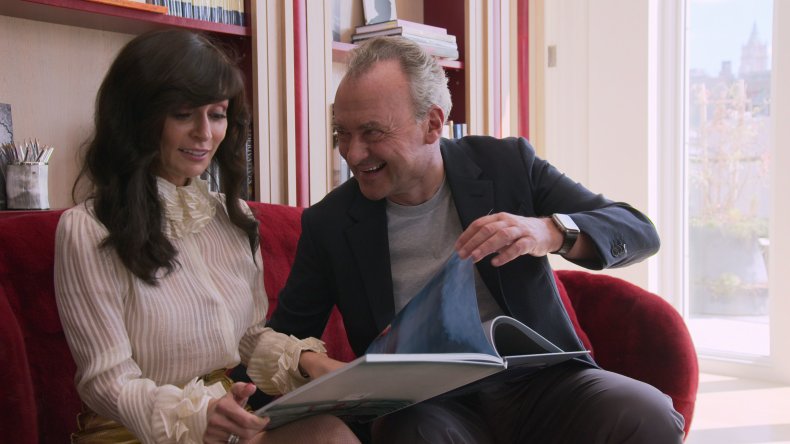 "I never realized how much of my old-world mentality permeated still into my personal life," Haart said. "Swiping left and saying no to a man has been a very new experience for me. Although I learned how to be tough in business, this whole experience forced me to acknowledge that I still had a long way to go in my personal life.
"It was time to start learning to say no to men, and swiping left has helped
me do that," Haart, whose divorce from Scaglia is still ongoing, added.
Haart also said that, despite her foray back into the dating world, she is single at the moment as there is "not currently" anyone special in her life.
Scaglia, meanwhile, got engaged to socialite Michelle-Marie Heinemann in October 2022. The pair began dating in April, just two months after Haart filed for divorce.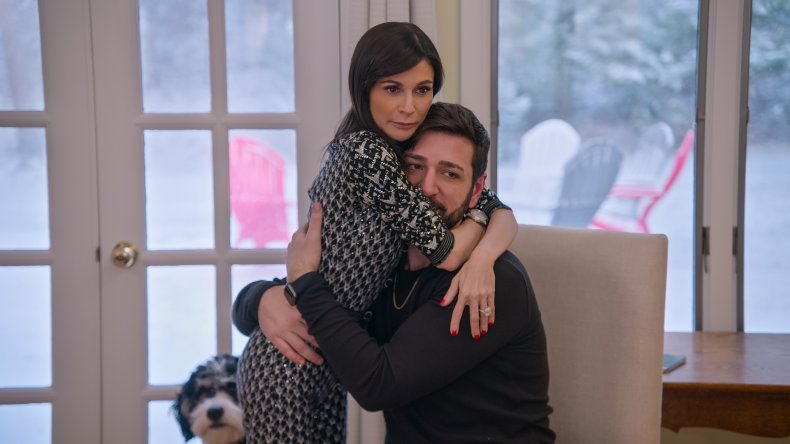 Before Haart, Scaglia was married to Monica Aschei, with whom he shares three children.
Haart has credited her own children (Shlomo, Batsheva and Miriam Haart and Aron Hendler) with getting her through what has been a tough, and life-changing, year.
"My children have taken such good care of me, been so loving and attentive, that my eyes tear up even thinking about how grateful I am for their unconditional love and support," Haart said.
My Unorthodox Life season two is available to stream now on Netflix. The first season can also be streamed in full on the platform.