Gisele Bündchen is a jack of all trades. She is a woman of many talents. The New York Times bestseller Supermodel and philanthropist recently conveyed her admiration for the late MMA fighter and philosopher Bruce Lee. Moreover, she is allegedly dating a Jiu-jitsu coach.
ADVERTISEMENT
Article continues below this ad
What's more, she has showcased her affection for MMA practices to maintain her physique and fitness several times. Bündchen has been in the headlines recently due to her split with all-time NFL great Tom Brady. Brady is arguably the greatest quarterback of all time.
ADVERTISEMENT
Article continues below this ad
She had been spending time away from him. Due to several reasons, they decided to split up.
Gisele Bündchen shows her love for MMA
For almost seven years, she trained in kung fu and sword and stick fighting five days a week. This, she owed to her great Chinese teacher, Yao, who trained her in Boston. She continued training during her two pregnancies.
She said, "I'm someone who loves using my body, whether I'm doing yoga, skiing (or trying to), surfing, biking, horseback riding, kickboxing, or dancing, which is one of my all-time favorite activities. I've also had an interest in martial arts. It may be a form of fighting, but I also find it beautiful. I'm a big fan of Bruce Lee. He had a remarkable focus, dedication, and body awareness."
As someone who loves utilizing body training exercises to stay fit, Gisele Bundchen is a fan of MMA. Not only the sport but the fighters as well, being a big fan of Bruce Lee.
Female celebrities who love MMA
MMA is a wild and violent combat sport. In addition, it is famous for the risk of a bad injury if not life-threatening. Yet a lot of celebrities are known admirers of the sport and have showcased it.
ADVERTISEMENT
Article continues below this ad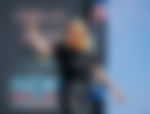 Halle Berry is a huge fan of the sport, she trained with UFC's Brian Ortega in preparation for her 'Bruised' movie. Furthermore, Charlize Theron also trained for MMA for her role in 'Atomic Blondie'. Madonna was also spotted at a few UFC events, including Alvarez Vs McGregor alongside Zac Efron.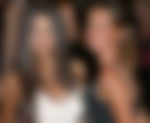 ADVERTISEMENT
Article continues below this ad
What's more, Brazilian model Adriana Lima is known to train in MMA to stay fit. Furthermore, Cindy Crawford has been pictured alongside UFC president Dana White a few times as well. Mandy Moore has been a huge active MMA fan, she is often spotted in the UFC pre-fight analysis and predictions.
Watch This Story – "Dana, Unless You Have a Problem With the…" – Disabled All-American Wrestler Calls Out UFC's Hasbulla Hypocrisy, Unhappy With Dana White