The off-screen romances in wrestling have seen a lot of awkward situations occur when talents fall in love with each other. Miss Elizabeth was a legendary manager with successful stints in WWE during the Golden Era and WCW during their rise in the Monday Night Wars. Relationships with both Randy Savage and Lex Luger mirrored backstage and on-screen dynamics.
Many fans were confused about the relationship between Elizabeth and Luger since few knew what was going on behind the scenes. Quite a few fans wondered if Elizabeth was still dating Savage, despite them getting divorced. The relationship between Elizabeth and Luger warrants a look back to explain how she ended things with Savage before finding new love.
Miss Elizabeth & Randy Savage's Awkward WCW Time Together
WCW signing Miss Elizabeth was a bold move at the time since her marriage to Randy Savage ended years before either joined the promotion. The divorce between Savage and Elizabeth played out all the way back in 1992 when both were in the WWE world. Elizabeth seemed content leaving wrestling since she only joined WWE to work with her husband as a manager.
RELATED: 5 Best And 5 Worst On-Screen Couples In WCW History
However, Eric Bischoff was not shy about offering big contracts to any noteworthy free agent talent that found success in WWE. Savage was already on the roster as the second-biggest signing after Hulk Hogan when Elizabeth became a name WCW expressed interest in. The introduction saw Elizabeth managing Savage with most fans not knowing they had separated in real life.
This was part of a bigger swerve when Elizabeth turned on Savage to help Ric Flair defeat him. Elizabeth spent time in the Four Horsemen as a heel before jumping ship to the New World Order. Savage and Elizabeth reunited on-screen with the awkward scenario of the former married couple once again working together. Elizabeth did well as Savage's manager and helped in a feud with Diamond Dallas Page, but it was still an odd predicament.
Lex Luger Grew Close To Miss Elizabeth
The New World Order made Miss Elizabeth a part of the group for quite some time when first joining in late 1996. Randy Savage was the main wrestler managed by Elizabeth before he turned face to form the Wolfpac with Kevin Nash. Elizabeth once again betrayed Savage on-screen by deciding to stay with the nWo Hollywood faction, working closely with Eric Bischoff and Hulk Hogan.
Savage suffering an injury took him off-screen when the Hollywood and Wolfpac groups united to form the nWo Elite group. Lex Luger joining the nWo as a face for the Wolfpac saw him going heel to remain with the nWo Elite version of the faction. Nash and Luger became a short-term tag team with Miss Elizabeth as their manager.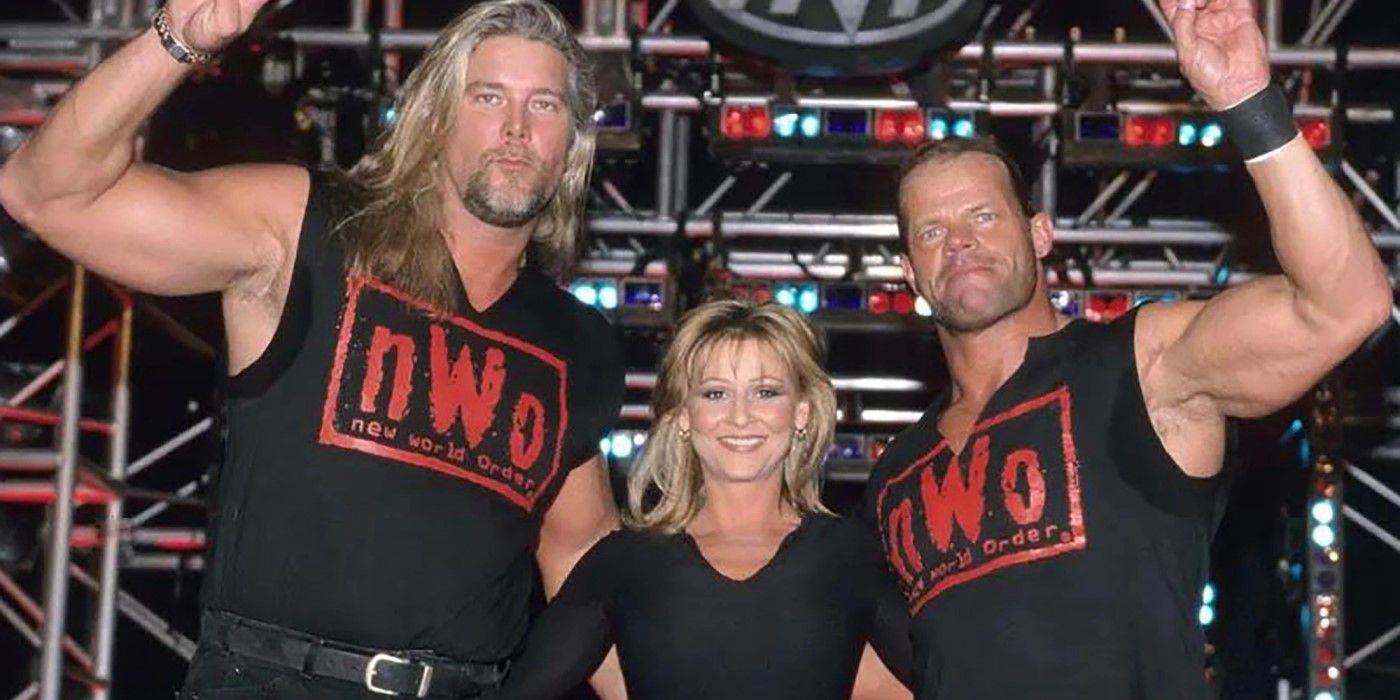 There was even a wild storyline that featured Elizabeth being forced to put her hair on the line against Rey Mysterio's mask. Luger and Nash ultimately won and continued their short run. Elizabeth formed a real-life chemistry with Lex working that closely together. There was already a marriage after divorcing Savage to someone outside the wrestling world to show Elizabeth had moved on, but she was single when falling for Luger.
New On-Screen Romance
WCW didn't make Lex Luger and Miss Elizabeth a couple until the latter half of 1999 when Luger needed to be repackaged. The Total Package persona of Luger became a heel character that used Elizabeth to interfere in his matches. Many fans and wrestlers wondered if this would upset Randy Savage, but he had a similar scenario. Savage's new love interest Gorgeous George was hired to play his new manager, making it less awkward that Elizabeth joined Luger. Future interviews saw Lex revealing that Savage didn't treat him any differently.
The on-screen chemistry of Luger and Elizabeth didn't lead to much success. A large percentage of viewers would even name this time as the worst chapter of either talent's career. Elizabeth getting more physical with moments like hitting Sting with a baseball bat felt out of place. Vince Russo wanting more from Elizabeth ended her career faster than expected when she grew frustrated.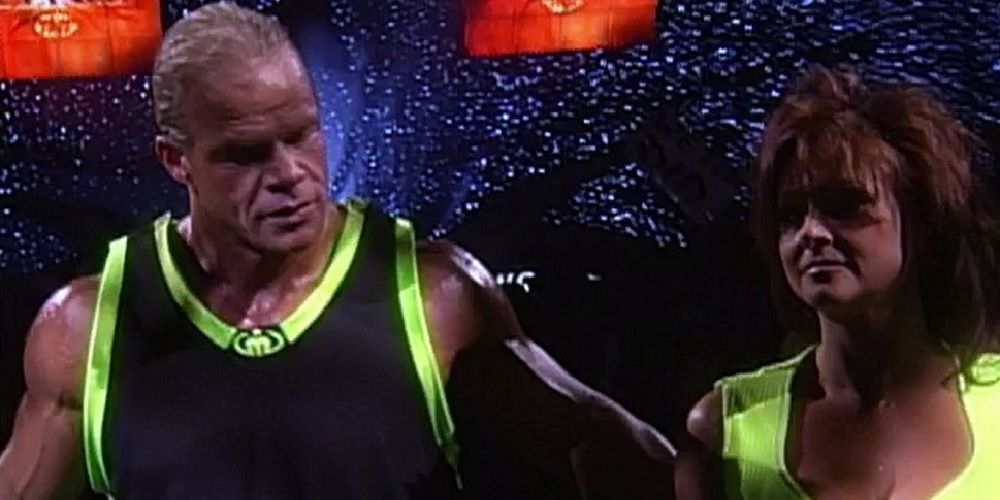 Luger was too past his prime to deliver anything in the ring, and he saw his career going out with a whimper. Elizabeth and Lex had some terrible moments in their personal lives, but the on-screen portion was strange. WCW tried to find a new form of lightning in a bottle by placing the real-life couple together. Unfortunately, Elizabeth never had the same manager success without Savage and the Luger experimented was another WCW failure in the final few years.