Costars spend a lot of time together. Sometimes more time than they do with their families. That's why it's no surprise when they actually become friends offset, like Beth Behrs and Kat Dennings did while filming 2 Broke Girls. If it is that costars can spend so much time together that friendships develop, then it should be more than possible for romance to bloom between cast mates as well.
Rumors have surfaced that The White Lotus stars Meghann Fahy and Leo Woodall are more than just friends. While Fahy has denied rumors that she and the Cherry actor romantically involved, they haven't done a good job at appearing to be strictly platonic. Here's everything that's happened that has fans convinced Leo Woodall and Meghann Fahy are secretly dating.
8

Meghann Fahy Played Coy With Andy Cohen

While visiting Watch What Happens Live With Andy Cohen with costar Theo James, the actress was asked by a viewer about the rumored romance between her and her White Lotus costar, Leo Woodall. The actress laughed before sighing and responded "Oh, I don't kiss and tell. C'mon, guys."

When host Andy Cohen asked if she and Woodall were "friends with benefits," the actress clarified by saying that they were friends. A budding romance could still be blooming between the White Lotus stars as she never denied the rumor completely.
7

Leo Woodall Became The Spokesperson For The UK

When Meghann Fahy posted a photo from her photo shoot in Elle UK on Instagram, Leo Woodall responded with a comment that had fans raising eyebrows.

Fahy captioned the photo, "And thank you @elleuk I love the UK and I love all of the Elles!!!". The English actor commented, "UK loves you back", prompting fans to wonder whether it was code for him expressing love for the actress.

Related: Leo Woodall Is Just As Confused About What Happened To Jack In White Lotus Season 2 As Fans Are
6

Meghann Fahy Enjoyed Leo Woodall's Intimate Onscreen Scene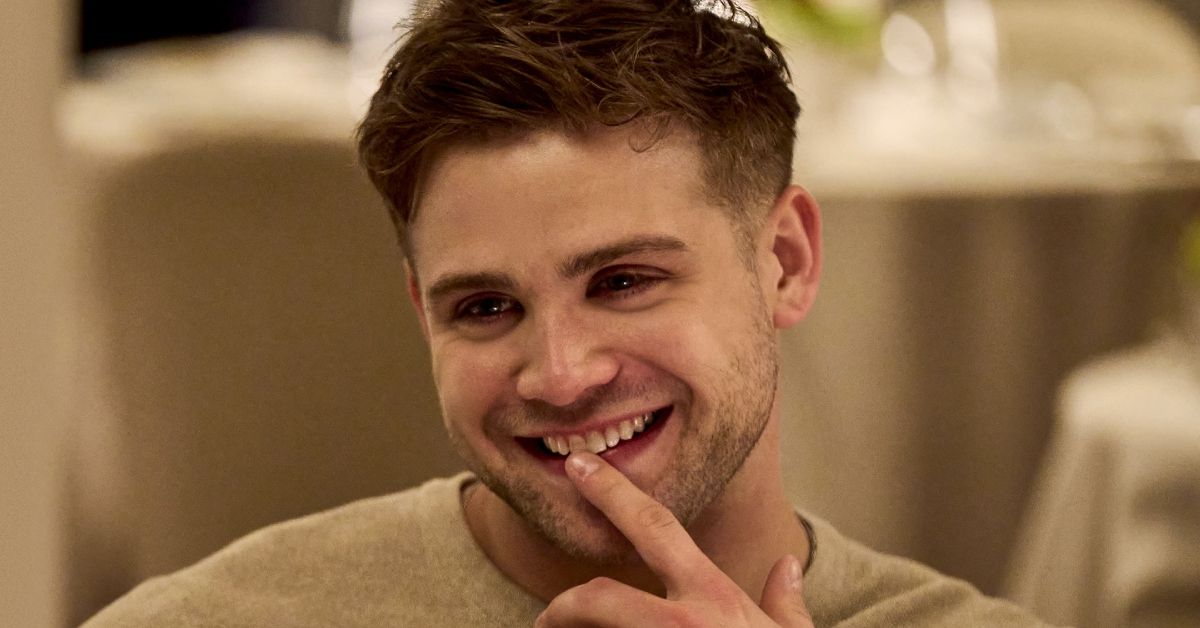 Among the questions host Andy Cohen asked Meghann Fahy and Theo James on Watch What Happens Live With Andy Cohen was which actors they thought had the hottest sex scene in the second season of The White Lotus.
James was heard saying, "Jennifer Coolidge" before Fahy interjected saying, "Leo and Tom Hollander." Fahy described the scene as "so hot," adding how Leo Woodall's body was "glistening" during the salacious scene.
5

Private Photo Sessions In Sicily

Leo Woodall posted an Instagram photo of himself, while in Sicily, kicking up water beside a pool. Meghann Fahy commented, "Wow cool pic must have been taken by a real gem!!"

The comment was obviously to bait the actor into confessing that it was actually her who took the impressive photo of him. Fans caught on when the actor responded writing, "Wonder who 🤷‍♂️".

Related:Is Ginny And Georgia Star Antonia Gentry Dating Her Co-Star Felix Mallard?
4

Meghann Fahy's Vague Response About Cast Romances

When Meghann Fahy and Theo James appeared on TODAY with Hoda & Jenna, the actress was asked whether she had any knowledge of any romances that bloomed offscreen between the actors of the second season of The White Lotus.

The actress seemed unprepared for the question, open-mouthed without a response for a moment. She was luckily saved by James who seemed to joke about there being "so much romance" offset. Fahy went on to deflect by saying "I don't know anything about any of it, but I think there was probably some."
3

Leo Woodall's Photo Dump Roused Dating Rumors

Leo Woodall posted a series of photos featuring the cast on Instagram with the caption, "That's amore." Several aspects of the photo dump caused antennas to go up, as fans suspected something more to be going on between him and Meghann Fahy.

A flash from Woodall's camera seemed to hide Fahy's face which, in the mirror selfie, was very close to his. In another photo, Woodall reached across a group of his cast mates to place a pinky finger in Fahy's mouth. The cherry on top was Fahy commenting, "I love you! I love these! I love you! 😘♥️".

Related: The White Lotus Season Two Cast Ranked By Net Worth
2

Meghann Fahy's Photo Dump Features A Flirty Selfie

Meghann Fahy matched her cast mate in posting her own Instagram photo dump of her time in Sicily captioning the photoset, "Sizzley Sicily".

In one particular photo, Fahy sits very close to a stripe-wearing Woodall, with her placed hand lovingly on the actor's arm. The selfie has been referenced as one of the many reasons fans believe the pair are dating.
1

Leo Woodall Gave Off Perfect First Date Vibes

When Leo Woodall posted a selfie in a rowboat with the all-too-appropriate caption, "Row, row. Row your boat.", Meghann Fahy couldn't help but respond.

The actress commented, "Yes please & thank you 😘", to which Woodall had responded with a kissy face emoji in return. Perhaps a date on a Venetian row boat is in the future for the pair.