31 January 2023, 17:15
Here is every single outfit Maya Jama has wowed with since Love Island started, where are her dresses from and how much are they?
Maya Jama has won over the nation's hearts since signing on as the newest Love Island host and she's been strutting out every single week looking drop-dead gorgeous.
The 28-year-old star has been turning heads left, right and centre with her jaw-dropping fits and we couldn't help but think there should be a compilation of every single Maya ensemble we've seen thus far on series 9 of the ITV2 dating series, you're welcome.
Maya Jama Before She Was Famous: Inside Her Climb To Success
How Much Does Maya Jama Get Paid To Host Love Island?
From that beginning red number to the cut-out dress that sent the internet into a tailspin, here is every number the presenter has worn on Love Island and Aftersun…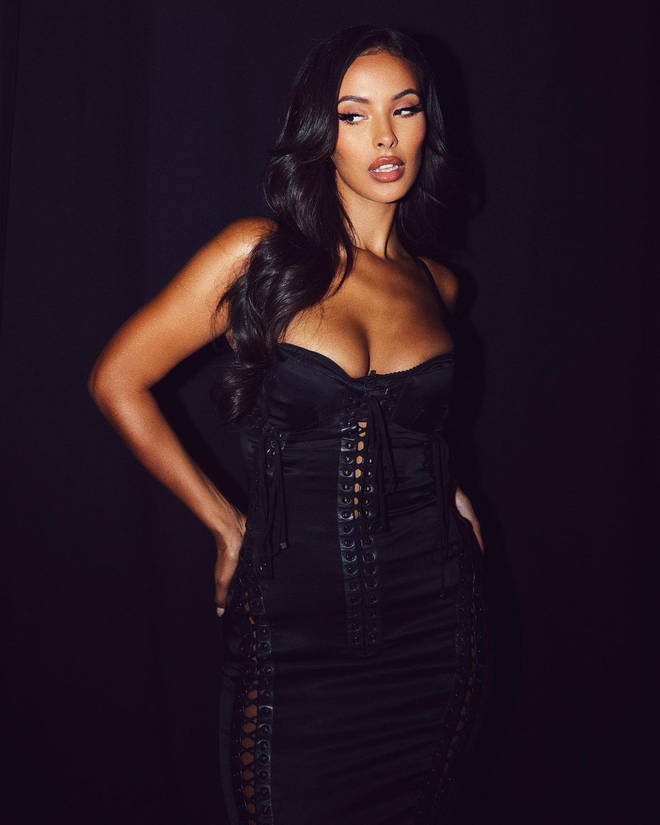 Aftersun episode 2 shows Maya in a svelte number
Sundays are quickly becoming our favourite day of the week as Jama never ceases to be our style inspiration as she hosts the chatshow.
On January 29, she opted for a lacy black corseted dress by none other than Dolce & Gabbana, and it gets better – it's vintage! The midi-length D&G piece comes from their Spring/Summer 2003 collection and looks every bit as stylish now as it did back then!
Maya makes her Aftersun debut with a hot pink gown
She donned another knitted number as she hosted her first-ever Love Island: Aftersun episode.
The hot pink midi dress features a gathered knit texture, an asymmetrical design, and a mid-riff cut-out, it's by Hanifa Isla and currently costs £189 on sale (it was originally £396).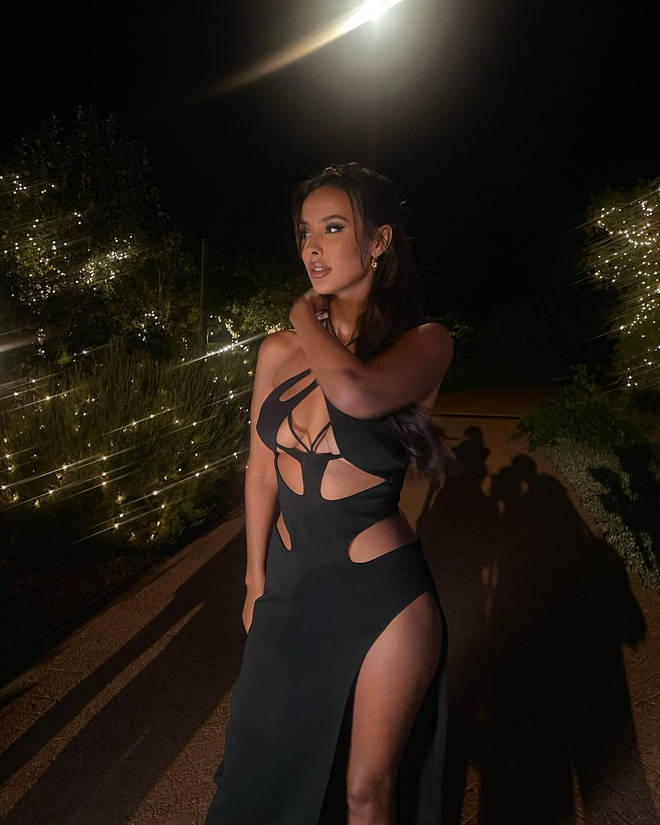 Maya broke the internet in a black cut-out dress
During the second episode, Maya nearly rendered us all speechless when she sported a black gown adorned in cut-outs, it's safe to say that this dress captured everyone's attention.
The MÔNOT 'crepe' halterneck gown retails for £1,575 and can be found NET-A-PORTER, but unsurprisingly, the piece is now sold-out – that's the power of Maya!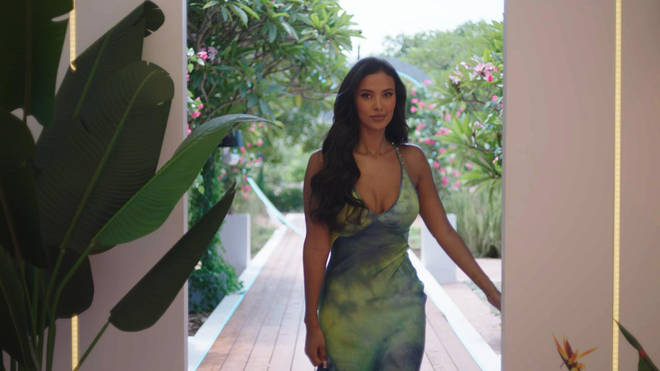 Maya Jama wore Roberto Cavalli in Episode 1
As the star welcomed the original 10 contestants to the villa at the beginning of the season, she donned a stunning Roberto Cavalli slip dress featuring a watercolour wash of greens and blues.
The dress, which features waterfall ruffles at the hem, hails from Cavalli's Roberto Cavalli's 2023 Resort line, the piece is currently no longer available for purchase.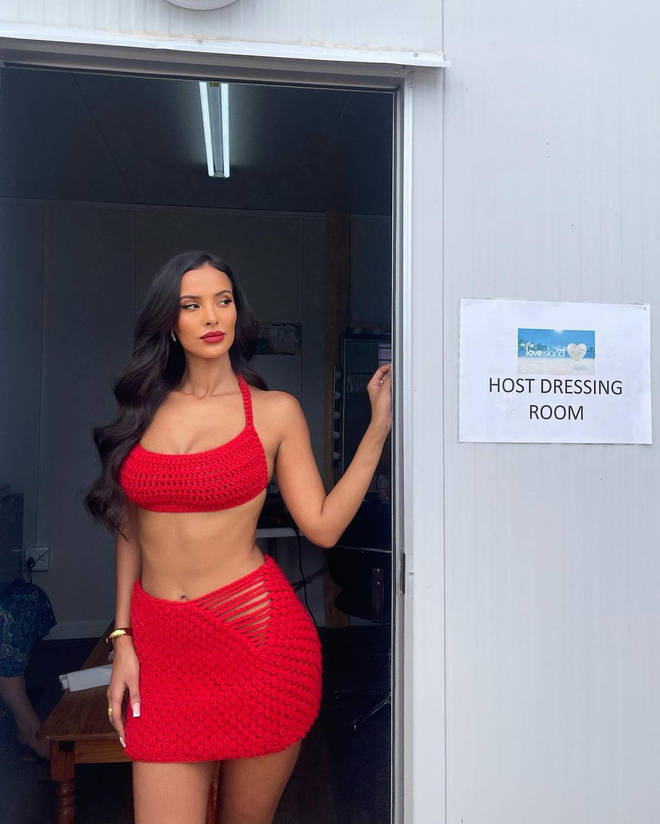 Maya rocked red as she arrived in South Africa
Maya kicked off 2023's Love Island in the best possible way when she arrived at the villa in a style wearing a crocheted red coordinated crop top and skirt – oh, and she just so happened to be stepping out of a helicopter too!
The knitted look was made by Sierra Ndagire of Crolage, she spoke to The Mirror about the exciting moment that she got the order from the dating show host: "It was shocking, very exciting, I didn't care if she wore it or not, the request alone was a big compliment.
"I've been a big fan of hers," Sierra said about receiving the DM from Maya. The co-ord is called the 'THE ROSE SET' and is priced at £200.00.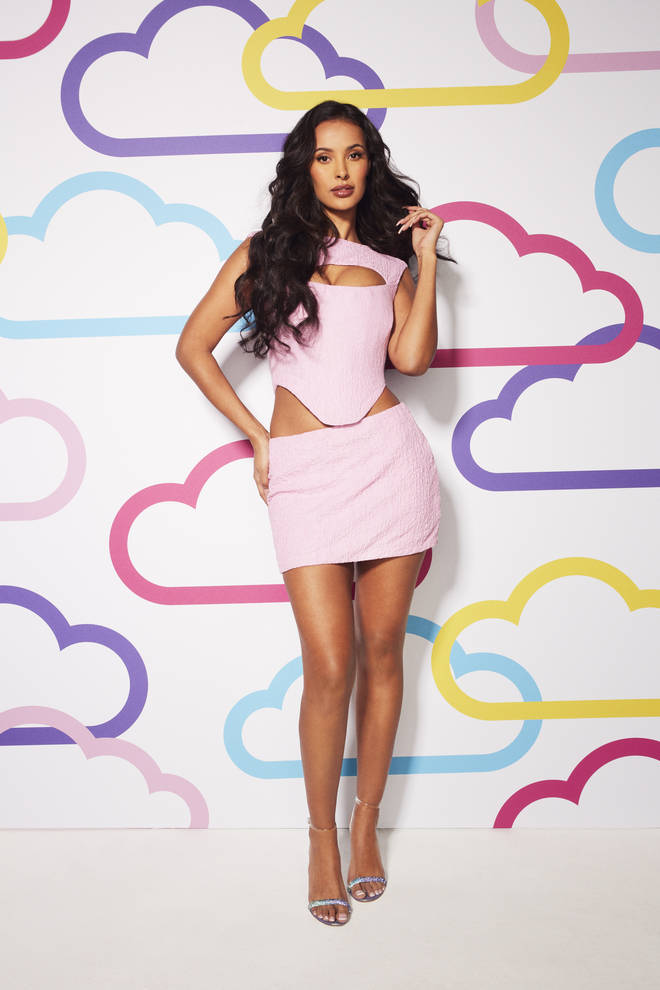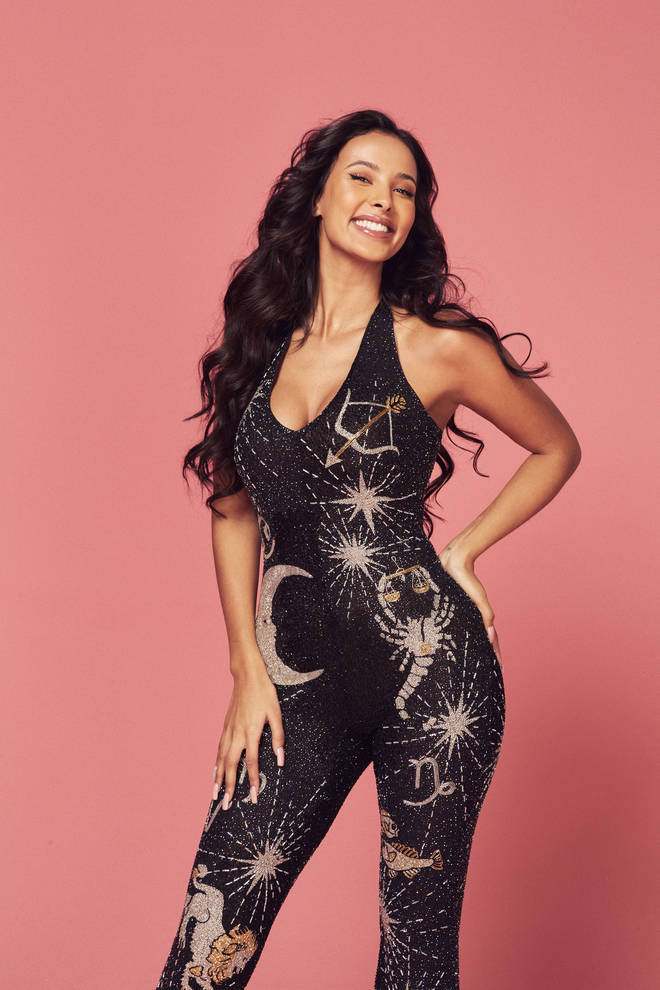 The Love Island promo shots show off two incredible Maya Jama looks
Ahead of her debut as Love Island's new host, she took our breath away in pictures released to promote the new season. The first set of promo pics showed the 28-year-old dazzling in the Clio Peppiatt Celestial Jumpsuit, priced at a whopping £2,850.
Maya's second outfit was giving 'pretty in pink' when she posed in a 'PAOLA' corset and skirt combo, each piece comes in at £89 on House of CB.