Formula 1 drivers are of a different breed. Naturally, when you've worked towards a goal for the entirety of your life, it does starts defining that person. Even though F1 drivers do get a lot of stick for living their lives with tunnel vision, they're all human beings after all. And no one's a better example of this than the 7x Champion, Lewis Hamilton.
ADVERTISEMENT
Article continues below this ad
Lewis Hamilton was in a long-term relationship with American singer-songwriter Nicole Scherzinger. However, in 2015, the duo announced that they'd be splitting after almost being together for a decade. You'd expect Hamilton would've drowned himself in F1, perfecting his craft to forget his sorrows. Well, that wasn't exactly the case.
ADVERTISEMENT
Article continues below this ad
As it turns out, Hamilton turned towards an exclusive celebrity dating app, Raya. A source revealed to The Sun, "Lewis has been swiping a lot of socialites in London and uses it when traveling. He's happy being single, but would like to find The One eventually."
Raya claims to be "an online membership-bred community for dating, networking, and making new friends," that's exclusive to only celebrities.
DIVE DEEPER
It would appear that even though the couple didn't really make it, they did have some wonderfully wholesome times together.
Lewis Hamilton shares the amazing perks of dating Nicole Scherzinger
When they were together, they were arguably Formula 1's star couple. In all honesty, she was with him from the very beginning of his Formula 1 journey. And for the 7x Champion, being able to date Scherzinger came along with perks he hadn't even thought were possible!
ADVERTISEMENT
Article continues below this ad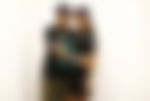 In 2011, he appeared on the Jonathon Ross show where he explained what being Scherzinger's boyfriend actually entailed. He said, "The great perks of being a boyfriend to someone like her, I mean she's fantastic to watch but I've been able to travel around when she was on tour and I stand next to the stage in places that no one gets to go. You know, but it's neat, it's incredible."
"She sings to me when she's on the stage, she always points me out when she's singing, which is pretty sweet."
ADVERTISEMENT
Article continues below this ad
Watch This Story: Lewis Hamilton demands his father gets added to the Elite list of legends
Lewis Hamilton has since not been in a public long-term relationship with anyone. Will Hamilton's love life only bloom once he's freed from the shackles of Formula 1 racing?