It's more than likely you have heard the phrase, "College is the time to find your people." Whether that be your girl gang group, the roommate that turned into your lifelong bestie or even your soulmate.
But in this day and age, more and more people are finding each other through dating apps rather than in-person interactions. In 2021, Tinder was the most downloaded app earning $1.6 billion in revenue, a 17% increase from 2020. According to a study by Pew Research, 48% of 18 to 29-year-olds have used a dating website or app. 
Ashley Warris, senior health sciences major on the preclinical track, found her partner on Upward, which is a Christian dating app that is catered towards the Christian community and prioritizes creating long term relationships.
Warris said she encountered a lot of ups and downs before finding her partner and was convinced she would never find someone.
"For me, using dating apps was difficult because of the values and morals I have," Warris said. "I had to fight tooth and nail searching for the ideal person for me. I had infinite trials and errors but finally settled with the one person who fit what I was seeking."
Warris said she didn't know from the start if she had feelings for her partner or not. She knew she was interested in him and had high hopes things would work out, and eventually her feelings would grow and develop into their 10-month relationship.
"I was just getting to know him well at first and then my love for him grew deeper as time went by," Warris said.
Anne Kinuthia, who is currently a graduate student pursuing her Master's in fine arts and studio art and design, said that it was easier for her to find a date online rather than in-person and believes dating apps work.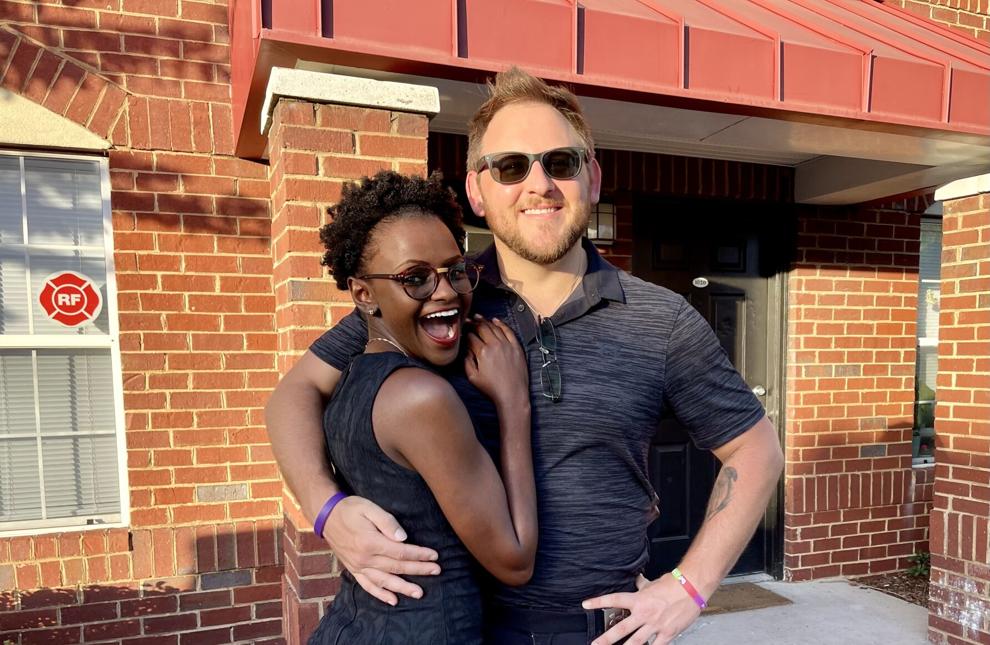 "You get to know the important things about your date even before you meet so you're able to filter through potential dates just from their profile," Kinuthia said. "I can know if a guy smokes, or is religious, or if they want kids before I meet them."
Kinuthia found her partner through Facebook Dating and have been together for eight months. After the initial matching, Kinuthia said her and her partner had a 3-hour FaceTime call to get to know the basic things about each other, and when things went well, they agreed to meet up the next day.
"There was a mutual attraction," Kinuthia said. "We both fell in love with each other gradually and it's been great."
Dating apps might be a great way to find your partner, but Jonathan McConnell, who is currently working towards his Ph.D. in mechanical engineering, said while he did find his current relationship through Bumble, he also was able to meet a few nice people who later on became his friends.
"Using dating sites allowed me to meet a wide range of people coming out of my last relationship which really expanded my perspectives," McConnell said.
McConnell said dating apps can be a very successful tool if used correctly and you can't expect the app to do all the work for you. 
"They definitely aren't for everyone, but I feel like to claim they don't work is a bit ignorant," McConnell said. "It's a tool for a job, the sites aren't going to put in the work, you have to put yourself out there and tell people what you want."