Love is in the air as the calendar turns to February. There are tons of romantic things to do in Chicago with your significant other but if you're looking for a place to connect over drinks and bites, head to Time Out Market Chicago. In honor of Valentine's Day, the team has created a special collection of cocktails that will be available from February 1-14. Whether you enjoy a sip on the sweeter side or something sans alcohol, these limited-time offerings are sure to please. So read on for a preview of the drinks and the best vegetarian and non-vegetarian dishes to pair them with. And that's only the tip of the iceberg—the Market will host a variety of Valentine's events throughout the month, including a chocolate-making class.
Drunk in Love ($12)
Want a libation that's as sweet as your Valentine? Then the Drunk in Love is perfect for you. Served in a coupe glass and garnished with a piece of candy, it features Helix Vodka, Aperol, strawberries, lemon and a splash of prosecco. Balance the palate out by digging into a savory smash burger from Big Kids. Vegans can head to Evette's for a Pretty Salad—romaine, cucumbers, tomatoes, onions, pomegranate seeds, carrots, feta—with halloumi.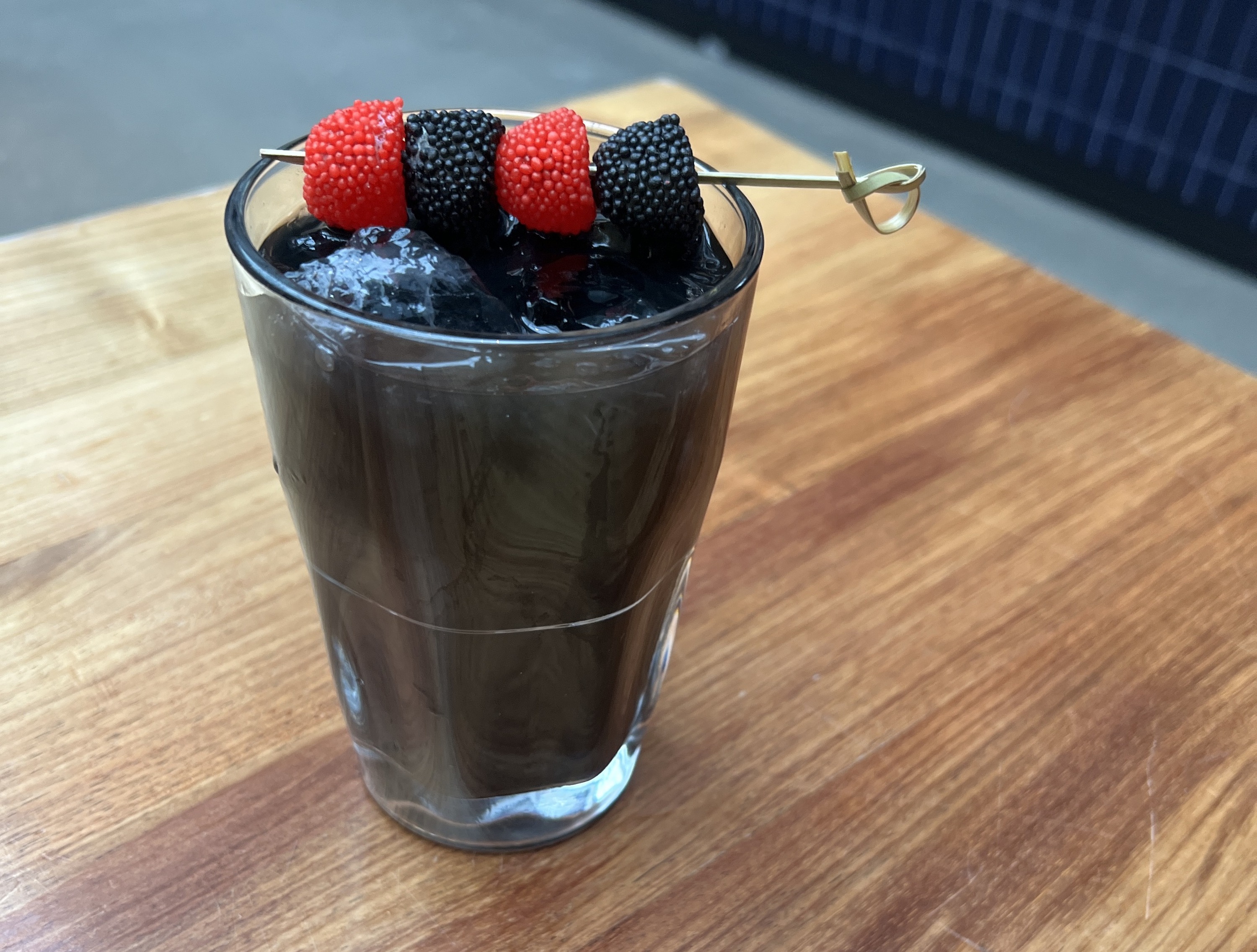 Cold Black Heart ($12)
For those who may not be a fan of the holiday, this Anti-Valentine cocktail is calling your name. It blends Tromba Blanco Tequila, Combier Liqueur Le Bleu, agave and lime, and comes garnished with raspberry and blackberry candies. Pair the charcoal black beverage with Urbanbelly's hot chicken bao buns to temper the dish's heat, or try Bar Goa's mushroom rice for a vegetarian-friendly option.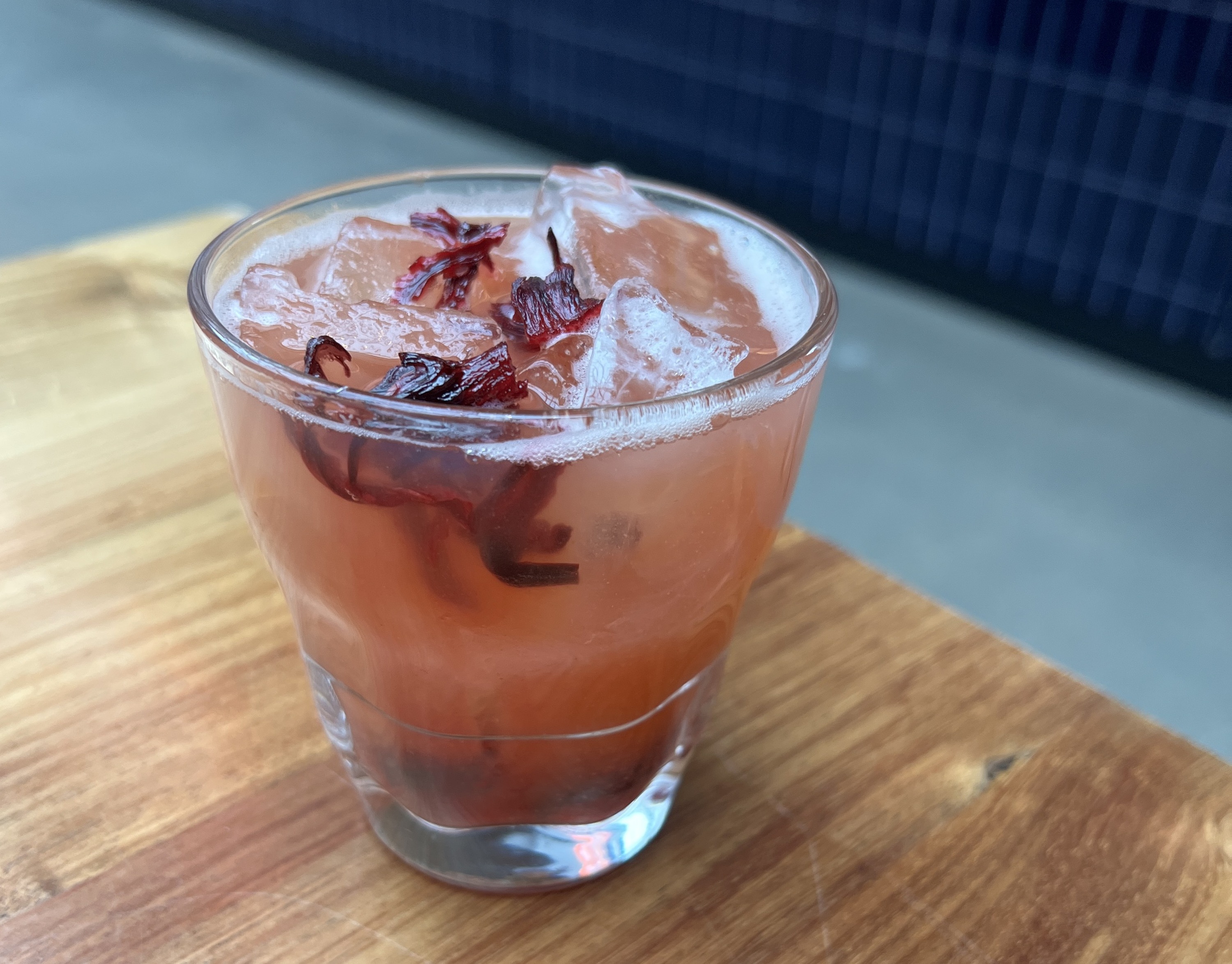 Cupid Shuffle ($12)
Dating can be nerve-racking so if you need a stiffer drink to take the edge off, order the bourbon-based Cupid Shuffle. You'll be able to taste the Old Forester, which is mixed with lemon, Combier L'Original D'Orange and guava. Soak up the alcohol with a meaty brisket sandwich from Soul & Smoke or jackfruit tacos from Lil Amaru.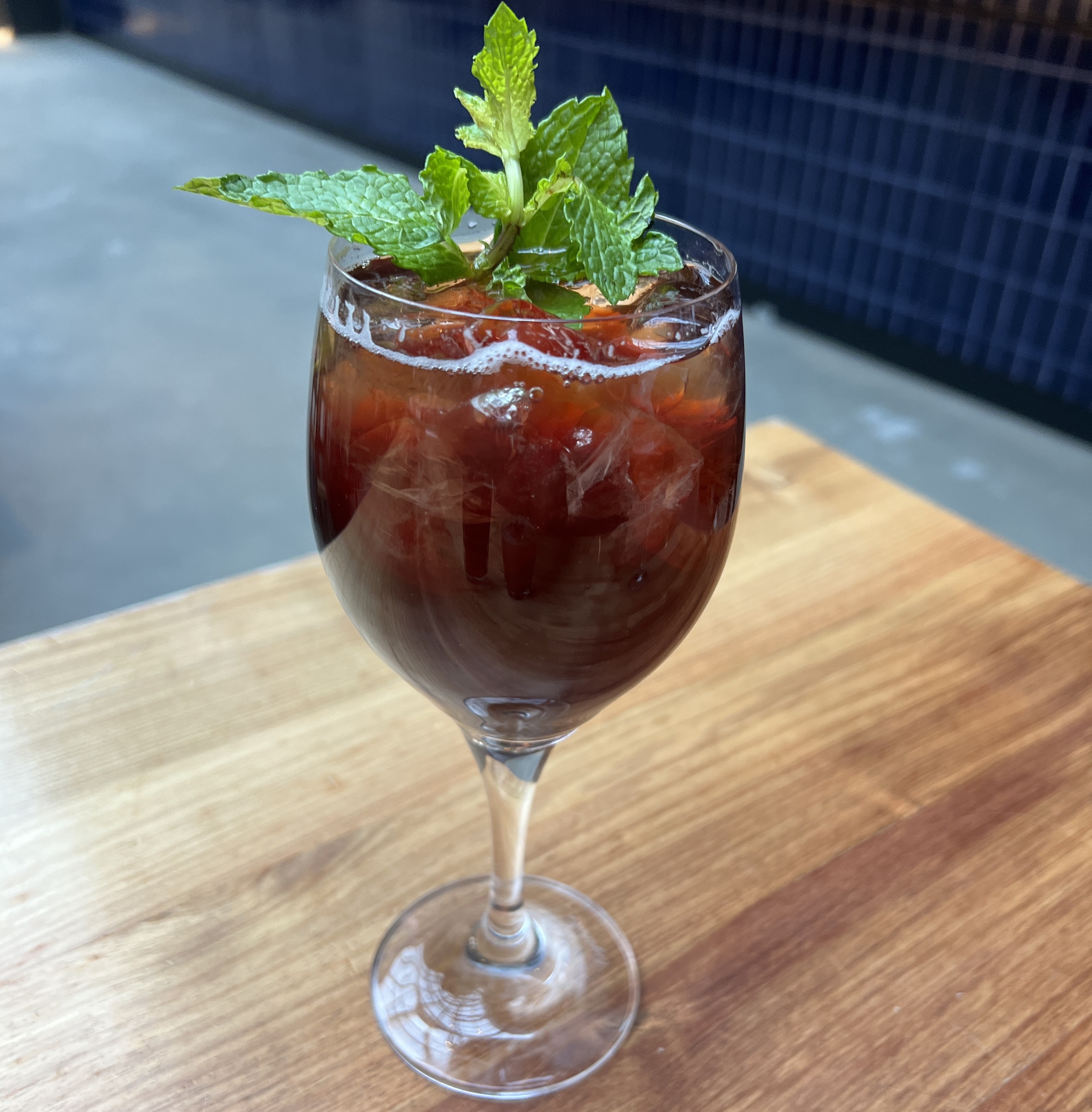 Friend Zone ($10)
Non-drinkers, we haven't forgotten about you! The Friend Zone is a mocktail made with tea, pomegranate, anise, cherry, lime yuzu and gentiana—perfect for extending your dry January. Luella's Southern Kitchen's comforting chicken and biscuit is the ideal complementary plate, but a Greek salad from Avli will also do the trick and is great for keeping things healthy.