Ekin-Su Culculoglu said she needs to learn to accept the "weird transition" from being bullied at school to winning hit dating show Love Island.
The Turkish actress from Essex, 28, won over viewers on ITV's reality show with her fiery relationship with Italian business owner Davide Sanclimenti.
Culculoglu told the Daily Mail Weekend magazine: "I'm trying to adjust to how I go from being bullied at school to people loving me now.
"It's just such a weird transition that I need to accept. In fact, I would say it's overwhelming."
She continued: "I think every confident person experiences something in their life which makes them confident.
"Those people are quite shy but have been through things like me, like their family divorcing, being bullied at school, not knowing who your real friends were at the time, not having people to speak to and feeling lonely and lost in life. I've had all of those experiences.
"I felt lonely for a long time until I realised that I'm my own best friend and don't need anyone else."
Culculoglu, who will appear as a contestant on Dancing On Ice this month, spoke about the difficulties of changing schools when she moved from Islington to Essex at the age of 10.
"It was a very hard time because I wasn't that girl with a designer bag or shoes, but in Essex everyone in my class had Gucci bags and Prada shoes," she said.
"I thought the other girls looked quite tacky with their fake tan, thin eyebrows and pink lipstick, but when I rocked up with no make-up, a ponytail and a long skirt, my Clarks shoes and a Nike bag, I was considered the weird one.
"When I was about 12, I was a bit fat. I fancied this guy but he would never look at me. In fact he pushed me down stairs one day.
"So I Googled how to lose weight and went on a stupid diet called the green apple diet. All I did was eat apples and skip every day, and I lost so much weight. Then all of a sudden people were fancying me left, right and centre."
The actress, who studied performing arts at the University of Central Lancashire, later moved to Istanbul, where she was talent spotted and began appearing in TV soap operas before the coronavirus pandemic struck.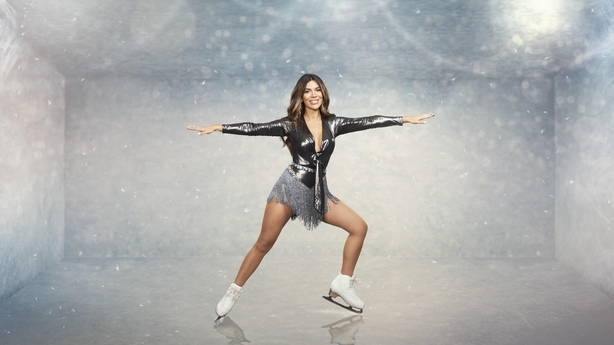 Culculoglu will next star alongside professional ice-skater Brendyn Hatfield in Dancing On Ice, which returns on 15 January.
Source: Press Association