New year, same old quests for love – except each year brings new obstacles and power ups as dating trends change.
Last year saw a rise in 'hesidating', which means exactly what it sounds like – approaching a relationship with the person you're potentially dating with hesitation – and, according to Tinder's 2022 Year in Swipe report, there was a 49 per cent increase in users who added the term 'situationship' to their dating app bio.
Casual dating was not the only dating trend on the roster, with many Aussie dating app users opting for activity-based dates over the traditional wine and dine, and, speaking of liquor, 25 per cent of users said they drank less on dates in 2022 than in previous years.
READ MORE: 'Having an open relationship helped me when I had a baby'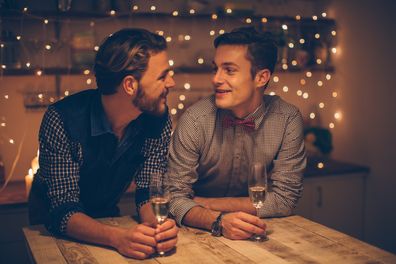 Those looking for love in 2022 were mostly looking for someone with a sense of humour, and 75 per cent of users were looking for a match who was respectful of or invested in social justice issues.
This year, according to Bumble, will see similar themes carry on, but singles can expect some new habits to come en vogue and guide their swipe success. Here are some dating trends to look out for in 2023.
Open casting
Consider yourself a member of the reformed Hollywood Foreign Press Association – singles, according to Bumble, are no longer set in their ways when it comes to who they're looking to cast as their love interest.
In Australia, 42 per cent of singles are looking to date beyond their 'type' with 35 per cent placing less emphasis on dating those who others may expect them to.
Move over tall, dark and handsome: 63 per cent of singles are focused more on emotional maturity than looks.
READ MORE: MAFS expert's unusual tip for making friends as an adult
Guardrailing
We stan singles who appreciate boundaries.
Per Bumble, 52 per cent of users say they spent last year setting more boundaries, with 63 per cent saying they were more clear about their emotional needs and boundaries.
This also looked like being more intentional with dating approaches as a whole, with 59 per cent saying they're being more thoughtful with how they put themselves out there, as well as 53 per cent saying they've prioritised not overcommitting socially.
Work-life balance sees change in dating preferences
Someone who is looking to implement stronger boundaries in their life may also look for that in a partner, with Bumble finding 13 per cent of users switching their preferences in partner to one that doesn't work a demanding job.
According to Mercury Cider, 93 per cent of Australians agreed that paramedics, police officers and emergency services held the toughest jobs in terms of demand, and that was in 2018 – well before COVID-19 wrought havoc on the healthcare system.
Job titles are also no longer seen as a status symbol, with 49 per cent of users prioritising their work/life balance and 54 per cent caring about that more than their career status.
READ MORE: 'I was scammed while trying to sell a dining table on Facebook'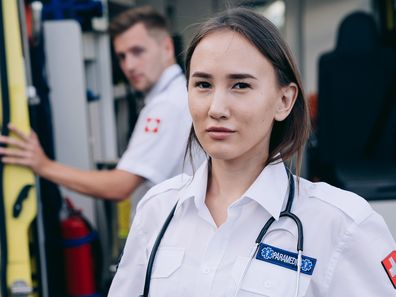 In wanderlust with love
As lockdown moves to something that exists only in our memory, 33 per cent of singles, according to Bumble, are now more open to travel – specifically, long-distance relationships with people who are not in their current city.
One in eight singles have explored the idea of being a 'digital nomad', and, in fact, almost 10 per cent of Aussies say they find it easier to date in another country.
Surge in users fresh out of a marriage
Beyoncé is not the only person experiencing a renaissance following the pandemic.
Per Bumble, 39 per cent of their users worldwide are fresh to the dating app, having ended a marriage or serious relationship in the last two years. In Australia specifically, that figure jumps to 42 per cent.
According to the dating app, 36 per cent of their user base in 2022 had never used a dating app before.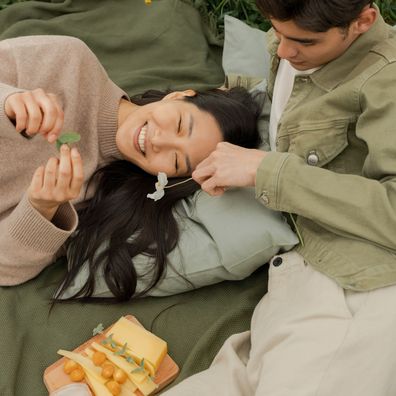 For a daily dose of 9Honey, subscribe to our newsletter here.
Hot girls love modern masculinity
Bumble has highlighted that since 2019, 74 per cent of men say they have examined their behaviour more than ever and now have a more clear understanding of what's not acceptable and what 'toxic masculinity' is, a nice thing to hear considering everything going on with the imprisoned Andrew Tate.
The dating app says more than half of their users who are men (52 per cent) are "actively challenging stereotypes", including the notion that men should not show their emotions.
One in three male-identifying users say they now speak more openly about their emotions with their male-identifying friends, with 59 per cent of Aussie men agreeing that breaking gender roles and stereotypes in relationships is beneficial for all parties.
Contact Bronte Gossling at [email protected].