90 Day Fiancé star Danielle Mullins' brand new no-filter glam look with is revealed in her dating app profile photos discovered by a Reddit user.
Former 90 Day Fiancé star Danielle Mullins' dating app photos feature her in an all-new look that TLC viewers can't get enough of. The 49-year-old is best remembered for her controversial relationship on season 2 with her much younger husband Mohamed Jbali. However, the Tunisian man was quick to lose interest in her and dump Danielle for another woman. Danielle and Mohamed's explosive fights were the highlight of the season, and after a divorce, the Ohio native reappeared on 90 Day: The Single Life season 1 to look for love again on reality TV.
While Danielle didn't have any luck in finding a new soulmate, she did make amends with Mohamed, along with focusing on making money with a new career. Now that Danielle is a popular Instagram influencer and licensed nurse, she seems to be confident enough to step into the world of dating apps, as noticed by Reddit user u/NeverBeenOnMaury who found her on Facebook Dating. "It's my lucky day," the TLC fan wrote in their caption as they shared screenshots of 90 Day Fiancé cast member Danielle's dating profile, featuring several cute photos of her. Danielle listed her location as "Sandusky, Ohio" and wrote that she is a mother of four kids in her bio. "I am a grandmother of 3 grandsons and a step-grandson," she added, while the pictures showed a happy Danielle smiling at the camera, sometimes with her college degree, and sometimes with a cocktail.
Related: 90 Day Fiancé: What Danielle Mullins Does For Work In 2022
Danielle Praised For 'No Photoshop, No Filters' Pics By 90 Day Fiancé Fans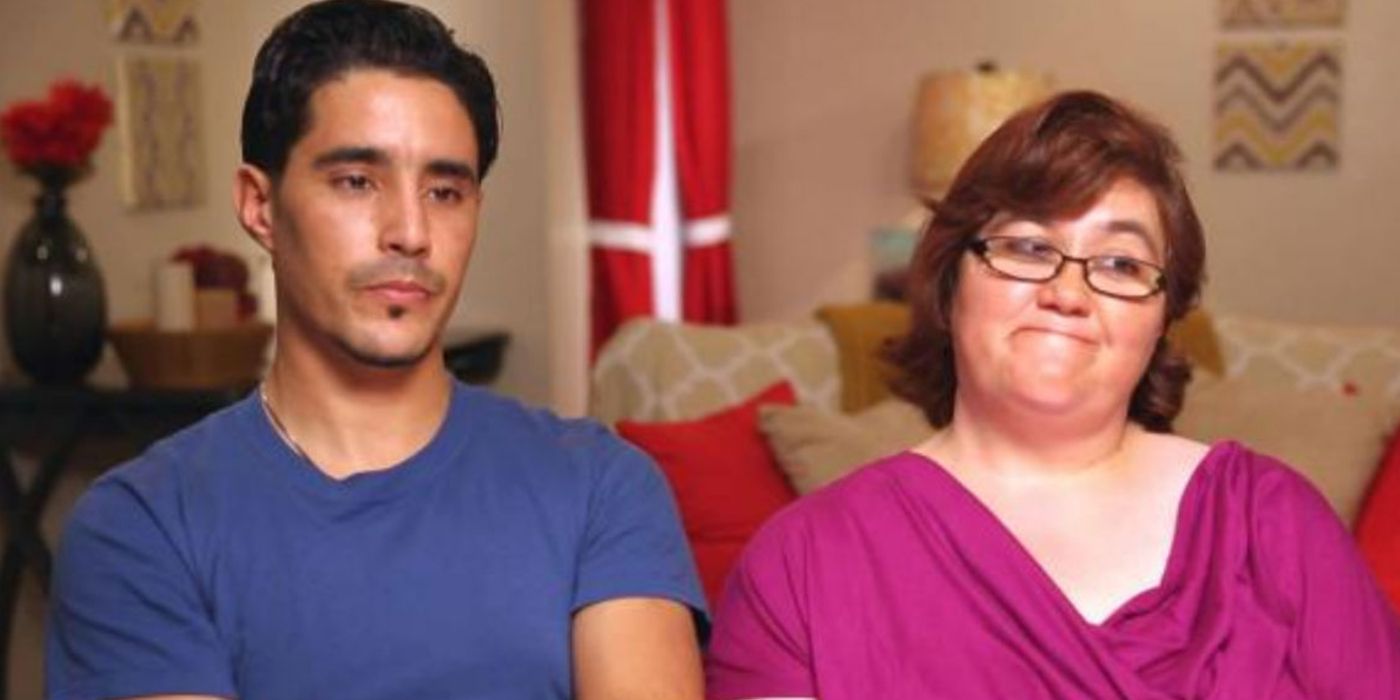 "Kudos to her pictures. And confidence!" wrote u/_messyjesse in the comments of the thread. Fans admired Danielle's outfits, and appreciated how she was carrying them off, especially the jumpsuit in the first pic. "Here's a toast to REAL WOMEN!!!" added u/Consistent_Might3500. 90 Day Fiancé fans agreed that Danielle is not everyone's cup of tea, but the way she improved herself in several ways after her showdown with Mohamed makes her worthy of happiness. Fans agreed they would certainly swipe right on Danielle because of her honest and clean profile, which shows she had put in the effort to look likable, without coming across as desperate.
Heartbreak became a friend of Danielle when she started working on her physique and gave herself a refreshing makeover, by simply changing her clothing and makeup choices. Fans seem to love that Danielle stays away from editing her photos like most of her 90 Day Fiancé counterparts, and is proud of the way she looks without being insecure about it. Danielle was ridiculed by her ex-husband Mohamed on 90 Day Fiancé for things such as personal hygiene, but to her, it's a thing of the past, as she lives her life influencing fans with her dramatic transformation.
It's not just Danielle's wardrobe that got an update, but also her fitness. Danielle has lost over 15 pounds since she started her journey in search of a new man. Her revenge body photos on Instagram are well-liked, even though she does get criticized for posting about sketchy brands and products that claim to aid weight loss. Regardless, her goal for 2022 was to get more physically active and do more things that make her happy, and it sure does like the 90 Day Fiancé icon Danielle has ticked off all the items on her list.
More: 90 Day Fiancé: How Danielle Mullins & Mohamed Jbali's Lives Compare In 2022
Source: u/NeverBeenOnMaury/Reddit