The blows just keep coming for the Chrisley family. 
Just one day after Todd and Julie Chrisley were received 12- and seven-year prison sentences, respectively, for tax evasion and bank fraud crimes, Deadline is reporting that all of the Chrisley family reality shows have been cancelled. That includes USA Network's Chrisley Knows Best, as well as Growing Up Chrisley, a spin-off focusing on Chase and Savannah Chrisley that was airing on E!
In addition, Love Limo, an E! dating show that was due to be hosted by Todd, has been scrapped.
'Chrisley Knows Best'–which stars the entire family— was renewed for a 10th season earlier this year. According to Deadline, fans will get to see at least some new episodes that were filmed before Julie and Todd's trial this summer. Those episodes will reportedly air sometime next year. (NBC Universal, which owns USA Network, has yet to comment on Deadline's story.)
As for 'Growing Up Chrisley,' the season that finished airing in October will reportedly be the show's last.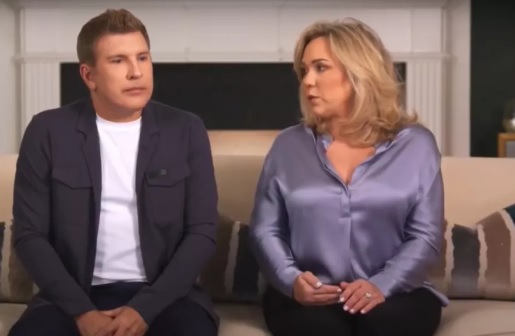 In May, it was announced that Todd would be hosting and executive-producing 'Love Limo,' a dating show that would see Todd helping people who are unlucky in love find a match through the help of speed dating.
The series will see Todd-– who is also serving as an executive producer on the show–- guiding an unlucky in love single through speed dating. 
According to the description released in May for the show, Todd was an interictal part of 'Love Limo,' so it's no surprise that it's been canned. 
"When it comes to matters of the heart, singles are willing to do almost anything to find love, even if that anything is putting their dating life into the hands of Todd Chrisley," The Wrap reported at the time.
"In the new series 'Love Limo,' hosted and executive produced by Todd Chrisley, he guides one unlucky-in-love single on a whirlwind day of speed dating that will hopefully end in the date night and match of their dreams. Todd believes you can learn everything you need to know about someone else in the first 20 minutes of meeting them and he's about to put that theory to the test."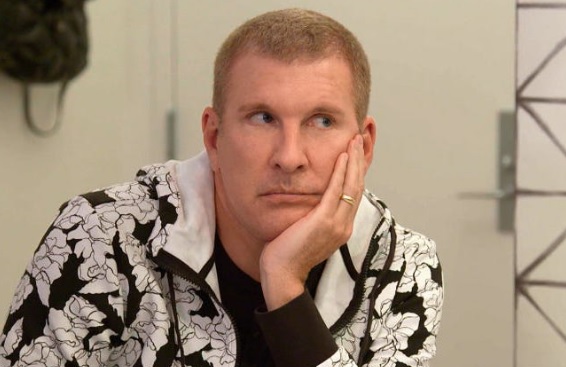 In court documents obtained by The Ashley, both Todd argued that the film crews for their TV shows would suffer if Todd and Julie were sent to the slammer.
"Scores of people who are employed in the production and filming of the Chrisley television shows will be harmed when he is incarcerated," they wrote in a sentencing memo response filed before Monday's hearing. "All of these considerations are appropriate when determining a reasonable sentence for Todd
Chrisley…"
As for Todd and Julie's popular Chrisley Confessions podcast, they have said in the past that, should they become unable to do the podcast due to them going to prison or whatnot, that Chase and Savannah would take over hosting duties for them. 
Todd and Julie are due to report to prison in January 2023. 
RELATED STORY: 'Chrisley Knows Best' Stars Todd & Julie Chrisley Each Sentenced To Years In Prison For Fraud Crimes: When They'll Surrender & What Prison They're Going To
(Photos: USA Network)