11 January 2023, 15:43
Who is Aitch dating? How many exes does he have? Here's all we know about the Manchester rapper's love life.
Rapper Aitch is known for his raw and punchy lyrics that cover topics including his come up, family and relationships.
He has previously hit the headlines over his relationship with Chicken Shop Date host Amelia Dimoldenberg, but has also had other flings with rumoured lovers.
So, who has Aitch dated? Here's all we know about the Manchester rapper's love life.
Aitch 'confirms' relationship with new girlfriend Lola Thompson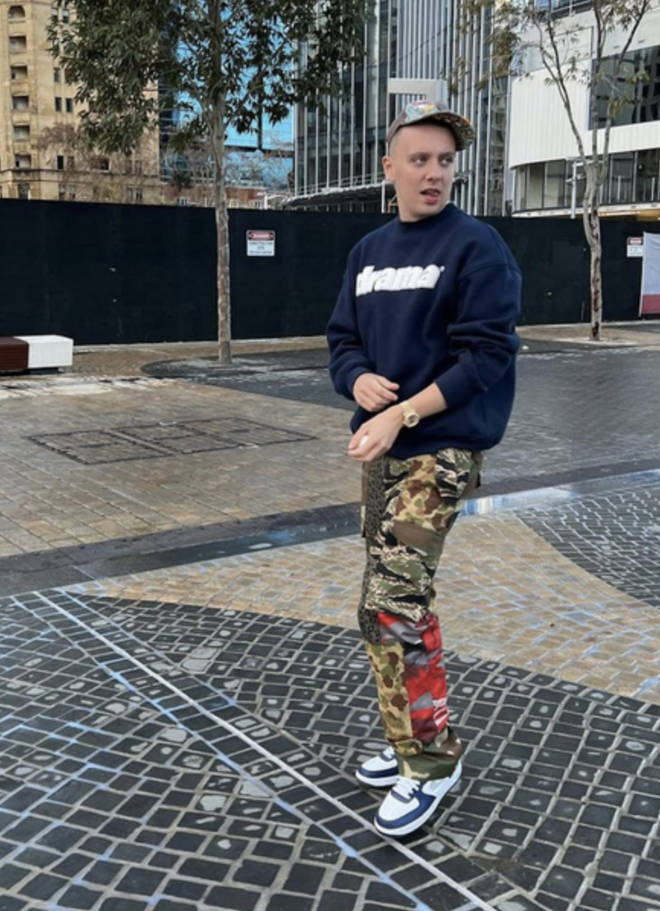 Lola Thompson

In January 2023, Aitch got people talking after he seemed to confirm his relationship with Australian influencer Lola Thompson.

Lola posted a loved-up snap of the two on social media nuzzling in to each other in a lift selfie.

This recent story has suggested that the pair are dating, after Aitch has been single for some while.

Lola posted this on her story confirming the relationship.

Picture:
Instagram




Aitch was seen commenting on one of Lola's posts and said "Woooooaaaaahhhhh", to which she replied with love heart emojis.

Fans congratulated Aitch on the news of his girl, with one saying "Awwww they suit so well."

Another said, "she is flipping stunning", on the news he is dating the model.

Lola is an Australian-based model.

Picture:
Instagram




Amelia Dimoldenberg

Rumours first began between the pair in early 2022 after the 'Baby' rapper started sharing glimpses of his mystery date nights with Amelia on TikTok.

Aitch even called her 'Amelia Armstrong' – adding his surname to hers.

After days of rumours, Aitch confirmed he and Amelia are dating with a TikTok of their third date, showing them looking extremely close in a cute selfie together.

Amelia and Aitch confirmed their relationship in 2022.

Picture:
Instagram




"Yeah, you guessed it. F*** off now," he captioned the video, before sharing a sweet photo of them together on their bowling date.

Fans were convinced that this was a PR stunt, and it seems like it was after the pair went quiet and their separate ways after a few months.

Taylor Mullings

Model and influencer Taylor Mullings began dating Aitch in 2019 for around a year, and made her first public appearance with the rapper at the BRIT Awards in February 2020.

She is managed by Nemesis Models in Manchester and boasts 75,000 followers on Instagram.

The pair have now split, although it is not confirmed when this happened.

Aitch and Taylor made their first public appearance at the 2020 BRIT Awards.

Picture:
Instagram




Has Aitch had any other relationships?

It is not know if Aitch has had any other relationships other than ones made public affairs.