John Mayer started his career in the mid to late 1990s. After just two semesters at the Berklee College of Music, he and his friend Clay Cook took off to Atlanta to form a two-man band called LoFi Masters. Mayer had a specific vision he wanted to follow and eventually went solo. He was able to independently release his Inside Wants Out EP. Things really took off for the talented musician in the early 2000s when he was traveling throughout Georgia and the surrounding areas. His music landed in the lap of Gregg Latterman at Aware Records, which lead to a deal with Columbia Records. It was around this time that one of his most well-known hits, Your Body Is A Wonderland, was released winning Mayer a Grammy for Best Male Pop Vocal in 2003.
Mayer recalls his career happening very rapidly, something that many celebrities can have a hard time coming to grips with. This led Mayer down a path of alcohol reliance and what some might consider womanizing behavior, an opinion he seems to disagree with.
Mayer Has Dated Some Of Hollywood's Leading Actresses And Singers
John Mayer rose to fame very rapidly and along with it seemed to capture the attention of many women in Hollywood. The Gravity singer was briefly tied to the likes of actress Jennifer Love Hewitt, singer-songwriter Vanessa Carlton, Rhona Mitra, and even Jessica Simpson in the early to mid-2000s.
Related: John Mayer Said Jennifer Aniston Avoided Technology When They Dated, Here's Why
Mayer also dated the likes of Cameron Diaz shortly after ending his relationship with Simpson, although nothing serious came of it. He did get into a more serious relationship with actress Minka Kelly, most known for her role in Friday Night Lights.
And fans of Mayer will remember how crazy the internet went when it was revealed that he entered a relationship with Jennifer Aniston, something that was very on-again-off-again during their time together.
Arguably his most popular and talked about relationship was with fellow singer Taylor Swift, who has allegedly written songs about her relationship with Mayer, and it appears that Mayer may have done the same as well.
His time with Katy Perry was also something that fans of both artists looked up to, but as with Jennifer Aniston, the relationship was very on-again-off-again while they were together. Even still, the pair was able to keep their relationship private.
John Mayer Has Been Sober For Many Years
John Mayer turned to alcohol throughout his career, and while he was still successful, he knew he was not applying himself to the fullest extent of his potential. Mayer made the decision to quit drinking in 2016 after a night of drinking for Drake's 30th birthday party.
Related: What Has John Mayer Been Up To In 2021?
The singer admits that he acted foolish during the evening's antics because of how intoxicated he got. Mayer admits that he had given himself a heart-to-heart, wondering how much he had been drinking to still be feeling the effects of it six days after the party.
Mayer then made a commitment to himself to live up to 100% of his potential and never drink again, although he does admit occasionally smoking cannabis, living what is essentially considered a California sober lifestyle.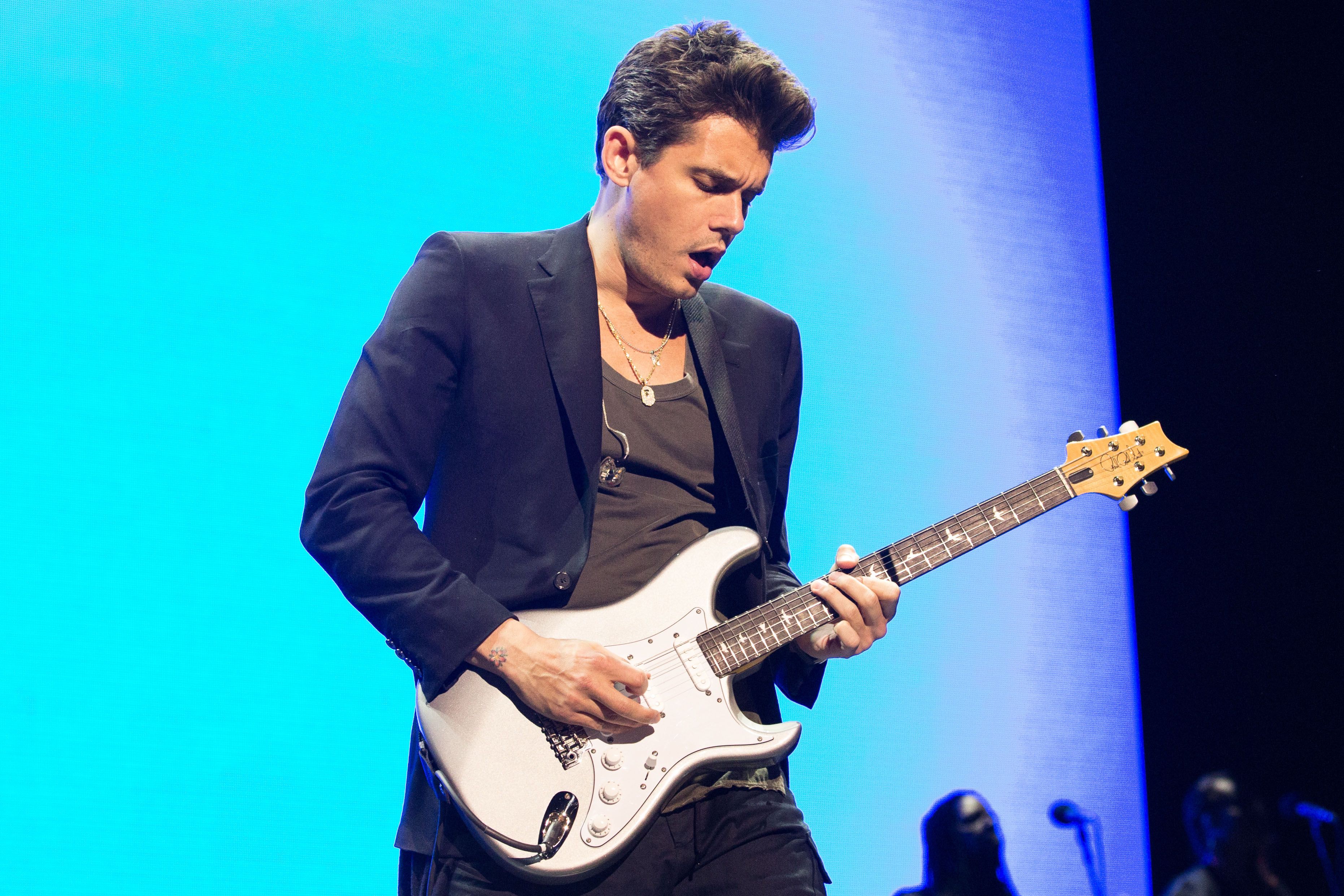 Mayer also admits that not drinking was boring at first, and he didn't go about sobriety in the traditional fully sober, AA kind of way, but it got easier the longer and more he stuck with his decision to stay sober.
He Got Candid About His Past Relationships
Mayer made an appearance on the Call Her Daddy podcast, where host Alex Cooper probed the Edge of Desire singer about his dating life now that he has found sobriety. He admitted to Cooper, "I don't date that much."
He continued, "I don't drink anymore. I don't have the liquid courage. You have to be really glaringly honest. Here's who I am. Here's what I like. Here is what makes me nervous. Here's what I reject as an idea in relationship. You have to express your anxieties – you can't, you can't just walk over them by drinking."
Related: 'Riverdale' Star KJ Apa's Impersonation Of John Mayer Is Surprisingly Impressive
And it seems that Mayer's ideal date is someone just stopping by for a short amount of time and not taking up too much of his space or time, admitting he no longer has "five-hour dates in [him]." He also looks forward to eventually being married in a meaningful relationship.
John Mayer also touches on titles that have been given to him like "womanizer" and "Lothario" explaining that "Every relationship I've ever been in was devoted to the idea that this could go the distance" and how he continues to look for that potential in relationships to this day.
And while he didn't necessarily end all of his relationships on the best of terms, he does have closure with some, and he is still working on getting the closure he needs but is aware that this may not happen for every case.
It appears that many years of sobriety, moving out to Montana, and remaining single is serving John Mayer well, as he told Alex Cooper "I haven't ever been happier in my life."
Mayer is the prime example of a person that can change the narrative around themselves and still make it out the other side relatively unscathed.