Natalie Mordovtseva has come under fire from 90 Day Fiancé fans after her appearance on the second part of The Single Life reunion.
90 Day: The Single Life returned to TLC in September for season 3, following the journeys of six singletons from the 90 Day universe still looking for love.
Mordovtseva, 37, a former actress and journalist who is from Ukraine, originally joined the 90 Day Fiancé family during season seven of the main series, where she wed Mike Youngquist.
The pair had met through mutual friends, but their rocky relationship ended after the eighth season of the main show. Mordovtseva then appeared in season two of The Single Life before returning once again for the third installment for another shot at love.
The season has since wrapped, but on Monday, December 5, the reunion continued on TLC, getting all of The Single Life season three cast members together to discuss the events of the season.
During the first part of the reunion last week, Mordovtseva stormed off set after she was forced to choose between her husband, Youngquist, and her boyfriend Josh Weinstein.
Fans who have been watching the season know that, in the episodes, Mordovtseva has been considering going back to Youngquist while also dating new love interest Weinstein.
So, when she appeared to have a problem with co-star Caesar Mack, 49, dating two women, viewers were confused.
Mack first appeared in the third season of 90 Day Fiancé: Before The 90 Days, which followed his online relationship with Maria Divine. The pair have since split.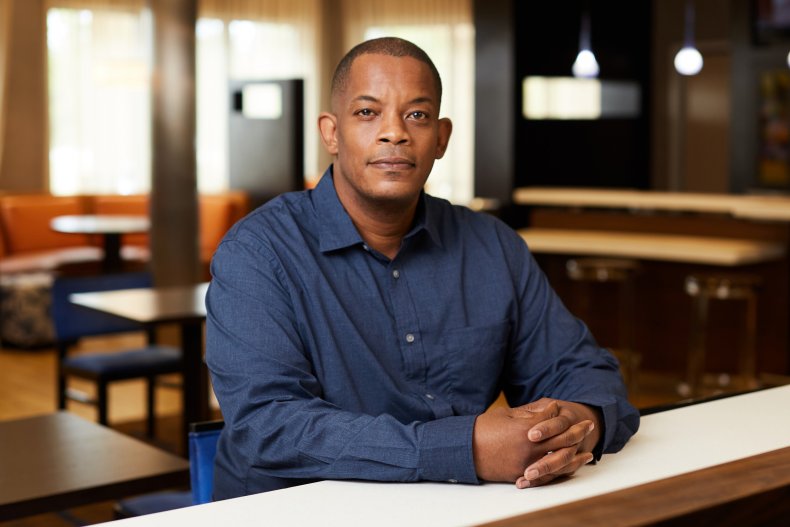 At The Single Life reunion, Mack revealed he is dating two new women from Ukraine called Stella and Katrina and that he is already planning a future with them both as soon as they move to the US.
"After that, probably, they're going to get pregnant, and we're going to have kids. And we'll all have kids together as a family," Mack said.
Mordovtseva was quick to show her disdain for Mack's reveal, even calling his situation with the two ladies "disgusting."
This did not sit well with fans who pointed out that their situations are not all that different. Many also wrote that Mack's plural relationship is seemingly consensual, while Mordovtseva was romancing two men secretly.
One viewer wrote: "Wait, Natalie is putting Caesar down for dating 2 women because they might be 'good and honest people'?? You mean like she did to Mike??? And is currently doing to Josh?? #Hypocrite #90DayFiance #90DayFianceTheSingleLife #90DayFianceTellAll."
Another tweeted: "Natalie, who's stringing along her husband and her boy toy, is offended Caesar is in a threesome with 2 willing gf's. Such a hypocrite. #90DayFiance #90DayFianceTellAll."
"Can someone explain to me why Natalie so upset about Caesar dating two women when she was just outed tryna be with two men?? These women know about each other unlike your situations. #90DayFiance #90DayFianceTellAll," added a third fan.
Newsweek has contacted representatives for Mordovtseva and 90 Day Fiancé for comment.
Season 3 of 90 Day: The Single Life is available to stream on discovery+.