Regardless of if you're celebrating your first year of marriage or your 10th wedding anniversary, there's no denying how special the milestone can be. It's the day that you get to laugh about the good times and thank God for getting through the bad times, all while looking toward an even better future together. And while many people feel that giving anniversary gifts for her or for him is the most important part of the day, sometimes, just sharing the right anniversary quotes in a sweet card is the best gift to give.
Anniversaries are a big deal, so it may be difficult finding the right words that express how grateful you are for your better half. Of course, reciting a thoughtful marriage prayer or reading anniversary Bible verses can remind your spouse that you're all for strengthening your relationship; but if you need more inspiration for a message that reflects exactly how you feel, the best anniversary quotes can do just that.
The best anniversary quote for your spouse doesn't necessarily need to be sentimental or speak to a decade of marriage, either. This list is chock-full of quotes to fit whatever space you're currently in. Need the right words to say to capture your love on social media? These anniversary captions will garner lots of likes.
Funny Anniversary Quotes
Never laugh at your wife's choices, you are one of them.
Marriage has no guarantees. If that's what you're looking for, go live with a car battery.
If love is an amazing dream, then marriage is the alarm clock.
Happy anniversary! I want to spend the rest of my money with you.
Marriage is a workshop … where the husband works and wife shops.
Husbands are the best people to share a secret with because they never listen anyway.
Marriage is a relationship between two people in love where one is always right and the other is called a husband.
Happy anniversary to my wife. Yep, you're still the person I want to annoy for the rest of my life.
Happy Anniversary! We've been through a lot together and most of it was your fault.
Being married to you is like having a best friend who never listens to what you say.
I love you more than carbs (but less than cheese)!
Happy anniversary from the best thing that ever happened to you.
Romantic Anniversary Quotes
"The minute I heard my first love story I started looking for you, not knowing how blind that was. Lovers don't finally meet somewhere. They're in each other all along." — Rumi
"A successful marriage requires falling in love many times, always with the same person." — Mignon McLaughlin
"Our anniversary is just a momentary celebration, but our marriage is a timeless one." — Unknown
"I saw that you were perfect, and so I loved you. Then I saw that you were not perfect and I loved you even more." — Angelita Lim
"In a sea of people, my eyes will always search for you." — Unknown
"For the two of us, home isn't a place. It is a person. And we are finally home." — Stephanie Perkins
"You know you are in love when you don't want to fall asleep because reality is finally better than your dreams." — Dr. Seuss
"The secret of a happy marriage is finding the right person. You know they're right if you love to be with them all the time." — Julia Child
"I've tried so many times to think of a new way to say it, and it's still I love you." — Zelda Fitzgerald
"I love you, and I will love you until I die, and if there's a life after that, I'll love you then." — Cassandra Clare
"Other men said they have seen angels. But I have seen thee, and thou art enough." — George Moore
"In all the world, there is no heart for me like yours. In all the world, there is no love for you like mine." — Maya Angelou
"I will follow you, my love, to the edge of all our days, to our very last tomorrows." ― Atticus Poetry
Every love story is special, unique and beautiful—but ours is my favorite.
Forever wouldn't be long enough with you. Happy anniversary, with all my love.
One-Year Anniversary Quotes
If I had my life to live over again, I would find you sooner so that I could love you longer.
May this year be merely the first of many great ones to come.
365 days later, and I'm still crazy for you.
If you live to be a hundred, I want to live to be a hundred minus one day so I never have to live without you.
The sweet innocence of your love is profound. In this regard, may maturity never be found. Happy 1st anniversary.
Life is beautiful because you are with me. It is the first milestone of so many romantic moments that are yet to be lived. Happy 1st anniversary!
Sending heartfelt first anniversary wishes to my wife. You're my happiness and everything in between life and death.
Here is to another 99 anniversaries to us, dear. I love you, Happy 1st wedding anniversary, darling.
We will stay forever this way, love. Happy first wedding anniversary, dear better half.
When anyone asks me if true love exists, I just ask them to take a look at you both. Happy first anniversary to the cutest couple ever.
You are the greatest gift in my life. Happy first wedding anniversary, my love.
10-Year Anniversary Quotes
Ten years seem short when you have vowed to spend the rest of your life with your soulmate.
Ten years is only the beginning. So long as you're together, the best is yet to come.
May your vows mean as much today as they did a decade ago.
One decade down; forever to go.
"Marriage is not a noun; it's a verb. It isn't something you get. It's something you do. It's the way you love your partner every day." — Barbara De Angelis
A decade of tolerating each other and yet falling in love with each a little bit more every day. Thank you for everything.
These ten years have made me realize how perfect my choice was when I chose you to be my life partner.
Today is the 10th anniversary of our marriage, and I can't help but feel nostalgic about the day I walked down the aisle with you. My love has only grown for you since then.
My beloved, today we're celebrating the first decade of our marriage. Congratulations to both of us! I can't explain how happy I am. I hope we'll celebrate many decades of our love together until death.
Without you, my life wouldn't be complete. These ten years seem so short. I truly look forward to many lifetimes with you, darling. Happy wedding anniversary.
Living together for ten years without killing each other calls for a celebration. I wish you a very happy tenth anniversary, my love.
Ten years ago, we promised to always love and support each other. Loyalty, friendship, and affection are all things I found in you. Thanks for coming into my life as my life partner. Happy Anniversary!
25-Year Anniversary Quotes
A quarter may not sound like a lot in money, but in marriage centuries, you two prove it's worth a fortune.
When I first met you, I had no idea I will be spending the rest of my life with you. Here's to the 25 years of love and happiness. Happy Silver Jubilee to us, dearest husband!
With each passing day, I cherish you more and more. I feel like the luckiest wife on earth to find such a kind, considerate and understanding husband. Happy 25th anniversary!
We have grown up together, leaning on each other and learning from our mistakes. My friend, my confidant, and my husband — I am glad we never gave up on each other. Here's wishing you a wonderful 25th anniversary.
I never believed in love and soulmates. 25 years with you has made me reconsider this. We are perfect for each other. Thank you for making me a better person. Wish you an amazing 25th anniversary.
You never gave up on me or our marriage, even when I had given up on myself. I thank God for sending you into my life! Happy 25th anniversary!
You proved love lasts forever if you take care of each other! Happy 25th anniversary!
"Real love stories never have endings." — Richard Bach
Cheers to your fairytale love story and for continuing to live 'happily ever after.'
"In life, it's not where you go, it's who you travel with." — Charles Schulz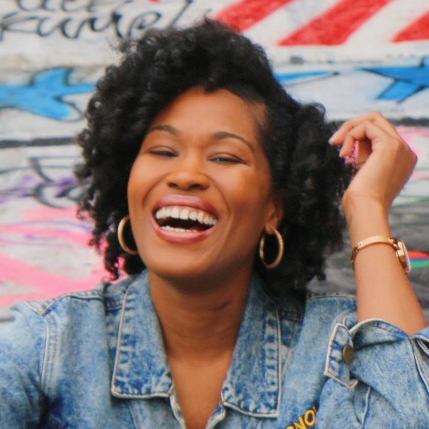 Contributing Writer
Ni'Kesia Pannell is an entrepreneur, multi-hyphenate freelance writer, and self-proclaimed Slurpee connoisseur that covers news and culture for The Kitchn. She's the former Weekend Editor for Delish who also writes about faith, health and wellness, travel, beauty, lifestyle, and music for a range of additional outlets.
This content is imported from OpenWeb. You may be able to find the same content in another format, or you may be able to find more information, at their web site.